---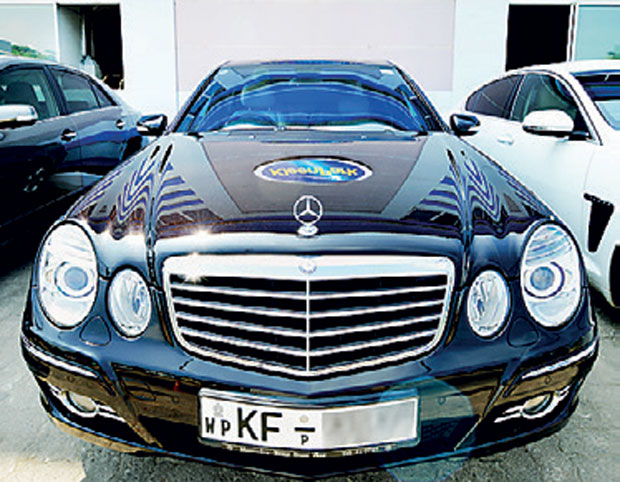 KleenPark being the industry pioneers and at the threshold of celebrating three decades of excellence in auto detailing is proud to have initiated it's newest product 'Super Detail' for the vehicle loving public of Sri Lanka.

The foundation of the company's success has been its commitment, consistency and dedication to excellence in quality in the cosmetic maintenance of automobiles throughout the years.

Super Detail is the signature service, one that sets apart and outshines all other car detailing services available in the market today. Super Detail is something that is distinctive to KleenPark, enhanced with distinctive elegance and style.

The process entails professionally trained detailing experts who meticulously clean, condition and protect the total exterior and interior of the vehicle using state-of the-art detailing tools and high quality care agents. Nothing goes unnoticed; from the total interior and exterior; every nook and cranny is closely inspected, meticulously cleaned, conditioned, polished and protected.

On the exterior, the paint surface is carefully examined for any swirl marks, scratches, chips, blemishes and repaired through a technologically advanced paint correction system to bring back maximum gloss level to the paint. A top of the line paint sealant or optionally available CQuartz ceramic coating is applied to ensure a mirror like finish and yearlong protection on the paint finish.
All exterior chrome, vinyl, rubber, wheels and glass are cleaned, polished and protected using purpose made conditioners. Windshields are coated using 'Rain Gard' water repellant treatment that will ensure an all-day safe driving experience by providing a clear vision against any harsh weather. Headlamp lenses are polished to bring back the original crystal clear look to give a clear and comfortable night vision. On the interior all leather surfaces are cleaned, conditioned and protected using Lexol leather treatment system or optionally available water and stain repellent nano ceramic CQuartz Leathercoating. Both systems have its unique properties that will protect the leather against aging, cracking, stain and accidental liquid spillage keeping the surface soft and supple for a longer period. The interior fabric will be shampooed or steam cleaned and sanitized while all vinyl and plastic parts will be cleaned and conditioned giving a non-oily satin sheen using our unique 'Perl Coat' vinyl treatment.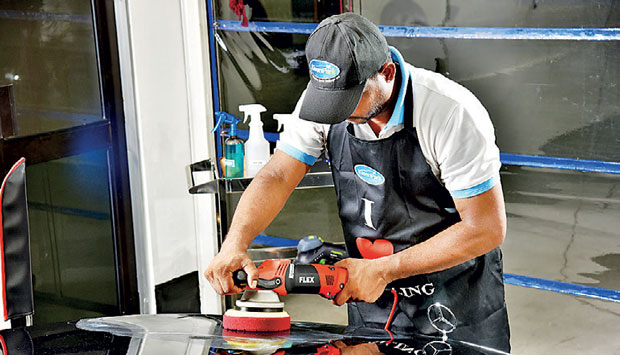 In the Super Detail process nothing goes unnoticed, even the engine bay is meticulously detailed. All dirt, oil and grease stains are safely removed from the engine compartment and a dust repellent protective coating is sprayed on the rubber, vinyl and plastic parts giving back that original sheen.
To top it all a high quality Paint Protection Film is applied on exterior door mirrors and door handle inserts to protect against scratches and abrasions.