---
The market complex built at a cost of more than Rs.50 million has begun to crack and observed to be sinking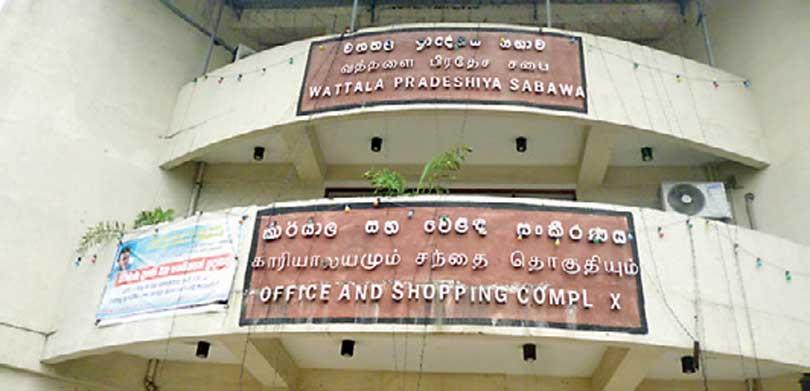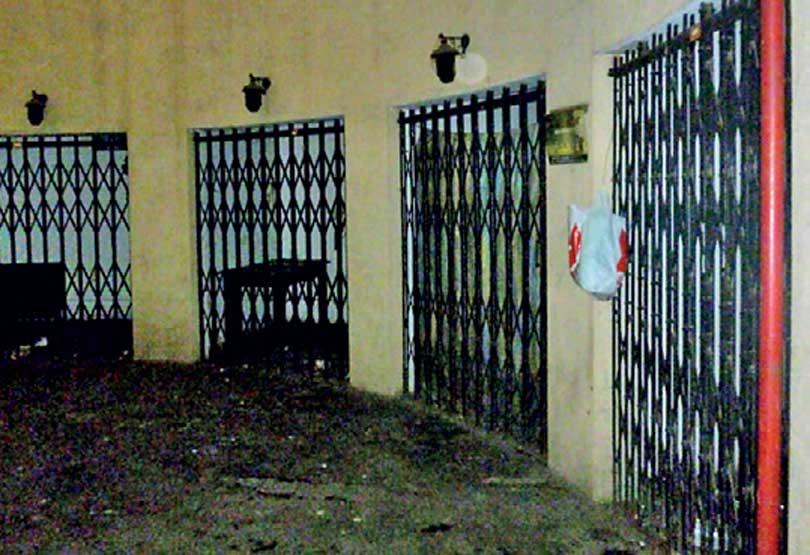 By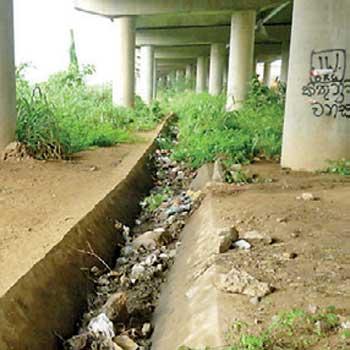 Sarath Chinthaka
One part of the ground floor of a three storeyed building which was constructed a few years ago at the Kerawalapitiya Junction in Hendala, Wattala to accommodate the many offices including the Wattala Pradeshiya Sabha main office, was observed to be sinking.

The market complex was built at a cost of more than Rs.50 million .

However, part of the first floor concrete slab of this three-storeyed building has begun to crack and was sinking, as observed.

Many of the stalls assigned for the shop owners still seem closed for trading due to lack of buyers visiting this market place.The poor customer presence at the new market place seems to be due to the difficulty of access to the place and other shopping facilities being available in the surrounding areas. These shops have some opportunity to trade with people who are coming to the main office of the Wattala Pradeshiya Sabha and Hendala sub office located at the shopping complex.

The stall owners say they have invested a comparatively large amount for the stalls and are incurring losses due to lack of trading activities, amidst the cost of maintenance.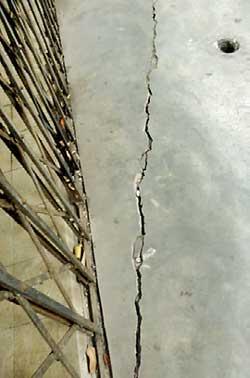 However, there is a considerable demand for the reception hall located in this building which brings a large number of people when ceremonies taking place in the new building.
There are complaints regarding the sewerage facilities provided for the building complex.The sewerage pits are often overflowing, emitting stink all over. Activities in the Pradeshiya Sabha offices and the shops get obstructed whenever there is a power failure, as the generator installed in the premises has not been functioning for over an year.

Shop owners requested the Pradeshiya Sabha to look into these matters and relieve them of these difficulties.