---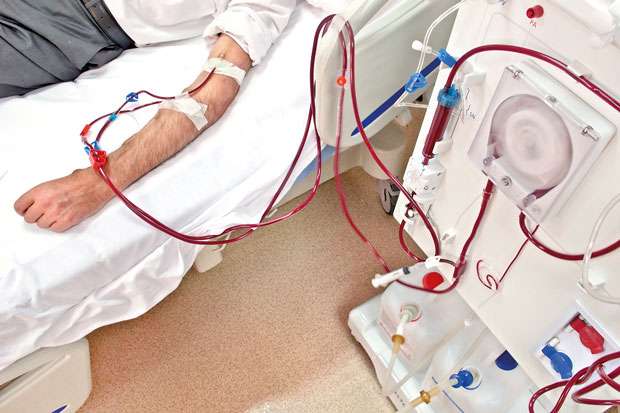 Chronic Kidney Disease (CKD) is defined as the gradual impairment of kidney functions over a period of time due to a certain disease or condition. The predominant causes of CKD globally are diabetes (high blood sugar) and hypertension (high blood pressure) especially in developed countries. However, for more than two decades now a new form of CKD has emerged, wreaking havoc in certain low- and middle-income countries across the globe. This affliction, now known as Chronic Kidney Disease of Unknown origin (CKDu) has been commonly seen to be prevalent in areas of Central America, the North-Central Province of Sri Lanka, the state of Andhra Pradhesh of India and possibly in Egypt, Tunisia, Morocco and Saudi Arabia. The emergence of CKDu poses a far greater threat to the Sri Lankan health sector as no proper identifiable cause has been implicated so far. Following are some frequent question asked about CKDu and these my answers for them.

Q What are the functions of the human kidney?
The human kidneys are a pair of bean shaped organs located on either side of the spine, below the rib cage within the abdominal cavity. The length of a healthy kidney varies from 10-14cm with a width of roughly 3-4cm and typically the right kidney is located slightly lower to that of the left. The kidneys are essentially the filtration unit of the human body and each kidney comprises a million tiny filters called 'nephrons' which form its functional unit. The following are some of the main functions this important organ carries out,
Excretion of metabolic waste products
Regulation of blood pressure and maintenance of overall fluid balance
Management of electrolyte levels (Sodium, Potassium, Bicarbonate etc.) and preserving the acid-base equilibrium
Production of hormones that induce creation of red blood cells (Erythropoietin), control blood pressure (Renin) and facilitate the promotion of bone health (Calcitriol)

Q What is CKDu?
CKDu is defined as a form of chronic tubule-interstitial disease that involves progressive kidney damage in the absence of recognizable causes of renal disease such as diabetes mellitus, chronic or severe hypertension, snake bite, glomerulonephritis (acute inflammation of kidneys) or urological diseases (kidney stones, urinary tract infections etc.) in conjunction with a normal glycated hemoglobin level (HbA1C) and an untreated blood pressure value of < 160/90 or a blood pressure value of <140/90 controlled by up to two antihypertensive medications. The disease is classified into four stages based on proteinuria and cut-off values of the 'estimated glomerular filtration rate' or eGFR.
No specific guidelines or recommendations exist currently for treatment. Control of hypertension and prevention of further exposure to toxins is the best course of action

Q Is there a correlation between Agrochemical usage and CKDu?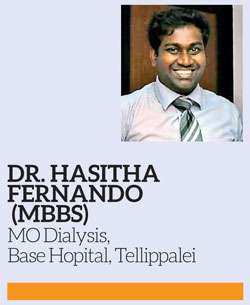 The late 1950's experienced a paradigm shift on a global level with the advent of the 'Green Revolution.' Funded heavily by the Rockefeller Foundation and Ford Foundation this movement promoted a heavy reliance on chemical fertilizer, synthetic herbicides, pesticides and select high-yield crop varieties (cereals, dwarf wheats and rice etc.) to increase the overall agricultural output. In 1960, following the establishment of the International Rice Research Institute (IRRI) in Philippines these revolutionary methodologies were introduced to India-which was on the brink of a mass famine- where astounding results were reaped. As a result, our island nation too embraced this agricultural phenomenon. Agrochemical usage further increased in Sri Lanka with the introduction of the 'Open Economy' and trade liberalization policies of 1977.

During the early 1990's several cases of CKD followed by deaths were reported in the remote farming community of Padaviya in the Anuradhapura district. As time progressed similar cases cropped up from nearby regions such as Medawachchiya and Medirigiriya in the Polonnaruwa district, Girandurukotte and Mahiyanganaya in the Uva province and Dehiaththakandiya located in the Eastern province. A community based cross-sectional study conducted in 2010 across five provinces displayed that previously established etiologies of CKD were not seen in 84%, 81% and 72% of patients of the North-Central, Uva and Eastern provinces of Sri Lanka respectively, which were the three provinces most severely affected by CKDu. Analyzing the data aggregated, it could be ascertained that this affliction was predominantly seen in males (Age 40-60) who live in rural agricultural farming communities. Recent efforts of leading academics thus far, have concluded that CKDu is a multi-factorial environmentally acquired disease and that Glyphosate (a broad-spectrum systemic herbicide and crop desiccant) maybe a major contributory cause.
People living in endemic areas must be subject to regular screening tests so as to detect CKDu early on.

Q What are the symptoms of CKDu?
Nearly 80% of CKDu sufferers die within 2 years of diagnosis. This is because they only display symptoms when they have reached the End stage renal failure phase. Occasionally patients exhibit non-specific symptoms such as painful urination (dysuria), lower abdomen or flank pain and a generalized feeling of being unwell. More suggestive symptoms are,
Nausea and Vomiting
Loss of weight and Loss of appetite
Accumulation of fluid in the abdomen (ascites), swollen ankles, feet and legs(edema)
Generalized body itching
Decreased urine output
Easy fatiguability and difficulty in breathing
Sleep disturbance
Anemia

Q How do we diagnose CKDu?
People living in endemic areas must be subject to regular screening tests so as to detect CKDu early on. At present eGFR and urinary albumin–creatinine ratio is used for screening. An Ultrasound scan of the abdomen to assess the kidneys is also an important diagnostic method. Apart from the afore mentioned, the following urine and blood tests would also reveal important data,
Urine tests – Urine Full Report (UFR), Urine albumin
Blood tests – Serum Electrolytes, Creatinine clearance, Serum creatinine, Blood urea nitrogen (BUN) Full Blood count (FBC), Serum total protein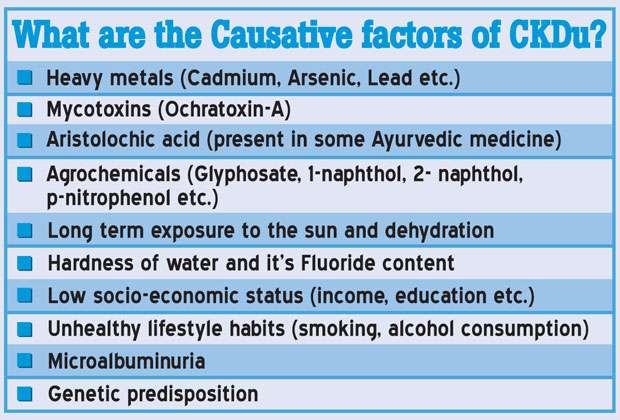 Q What is the treatment and prevention of CKDu?
No specific guidelines or recommendations exist currently for treatment. Control of hypertension and prevention of further exposure to toxins is the best course of action. General treatment strategies of CKD-such as control of anaemia, decrease intake of high protein diets, haemodialysis, peritoneal dialysis and Kidney transplantation- are meanwhile used in most settings.

Drinking from good water sources, adequate occupational safety precautions, lifestyle modifications (reduce smoking, minimize alcohol consumption) and good drug compliance are some of the best ways to prevent CKDu.