---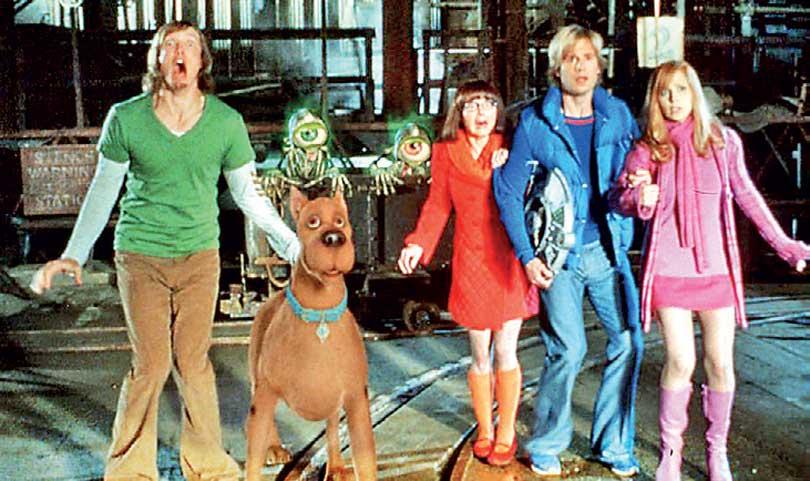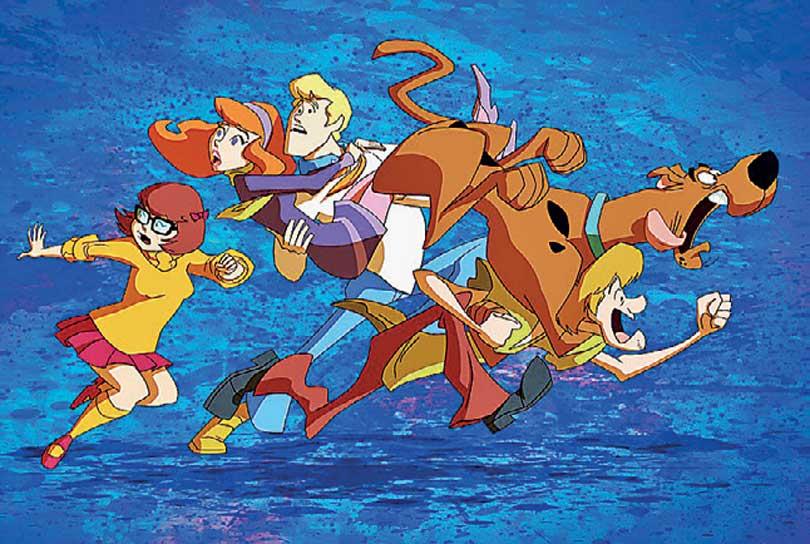 The most beloved cartoon characters in the 'history of mystery' are getting a new look. The official teaser trailer for Scoob! was released on Monday and it showed off new modern makeovers for Scooby-doo, Shaggy and the whole mystery solving gang. Scoob! is set to be the first film in the new Hanna-Barbera Cinematic Universe which will be reviving cartoon classics for the big screen like The Jetsons, The Flintstones and Wacky Races.
An update on the original animated characters, Scoob! is voiced by A-list stars Zac Efron, Will Forte, Amanda Seyfried and Gina Rodriguez. The teaser begins with the new Shaggy and Scooby getting together an impressive collection of snacks in a movie theatre as they gear up to watch a film.

'Maybe it's time we made a new movie,' Scooby suggests to be best pal. 'Good idea Scoob!' Shaggy says enthusiastically. 'But, first we need a new trailer. Can you do the trailer guy voice?' Using a deep voice and beginning with the typical 'in a world' intro, Scooby launches into the film teaser.

Scooby promises that the new film will be the most 'epic origin story' in the 'history of mystery.' Scoob! tells the story of the iconic cartoon characters who are known for cruising around in their van (affectionately named the Mystery Machine) and solving spooky crimes.

Shaggy (Will Forte), Scooby Doo (Frank Welker), Velma (Gina Rodriguez), Fred (Zac Efron) and Daphne (Amanda Seyfried) have been modernised by animators for the silver screen more realistic faces and transformed into 3D characters.

The cartoon dog's voice even sounds like it has been updated, however, the clumsy Great Dane is voiced by actor Frank Welker who has done the job since 2002. He has also been the voice of Fred since the cartoon series first debuted in the late sixties.

The teaser shows a young Shaggy on the beach when he first meets the puppy-version of his yet-to-be-named canine partner in crime.

When a police officer looms overhead and threatens to take the pup to the pound, Shaggy lies and claims the dog is his. The quick thinking kid tells the cop that the dog's name is Scooby Doobie Doo after looking down at the box of Scooby Snacks on his beach blanket. Later, Shaggy and Scooby meet the rest of the gang.

Daily Mail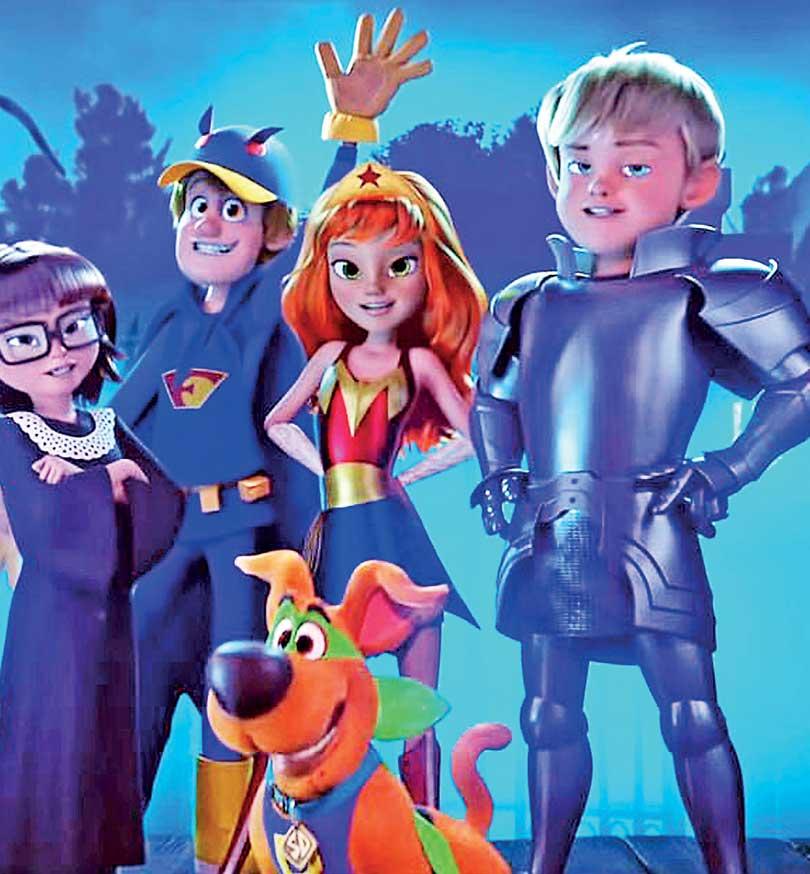 Mystery Inc: In the trailer Shaggy and Scooby meet the rest of the gang - Fred, Velma and Daphne - while trick or treating