---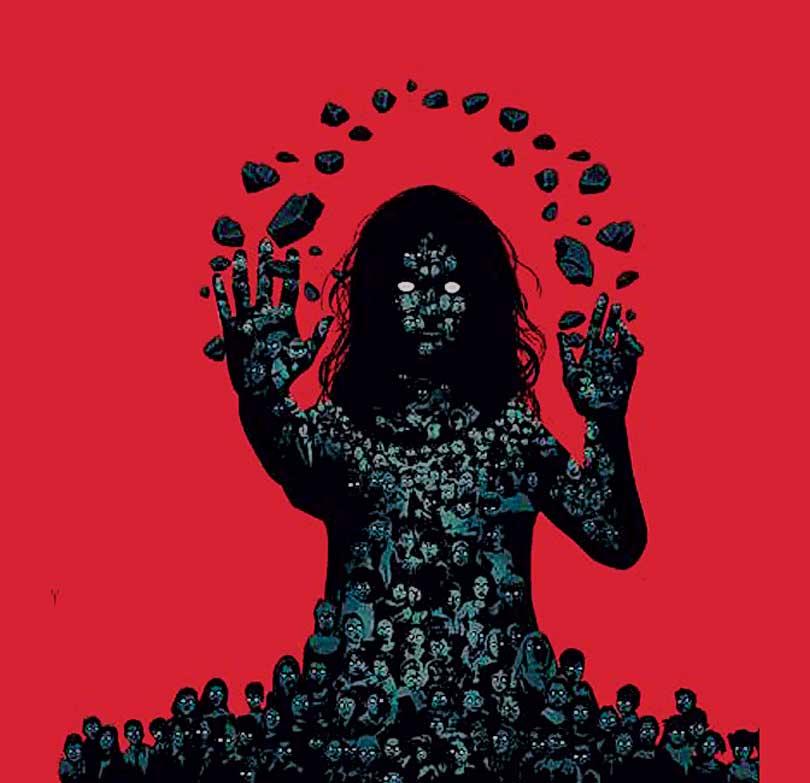 It's truly been a year for the arts as Sandun Seneviratne's short-film 'Vikaari' wins 'Best Short Film' at the Screamfest Horror Film Festival 2020. Screamfest is the longest running and largest horror film festival in the US and has premiered the likes of Paranormal Activity and The Grudge – both of which are revered horror films in the box office. Vikaari was also recently made available to public viewing having featured on Sci-fi YouTube channel 'DUST' and has since received tremendous reviews by local and international fans. We speak to co-writer and co-director Sandun on his success and the story behind the film;
Q
Congratulations on your film 'Vikaari'! How did you stumble upon it?
Thank you! I actually created the concept and wrote the story about twenty years ago. It was one of the first scripts I ever wrote. I dusted it off in 2015, added some elements to it and adapted it as a short film with my co-director and co-writer Charlie Bray, a British filmmaker. I am a huge fan of science fiction and I wanted to explore the potential of human biology and where human evolution is headed. Science fiction also gives me the opportunity to explore socially relevant themes while telling an entertaining story.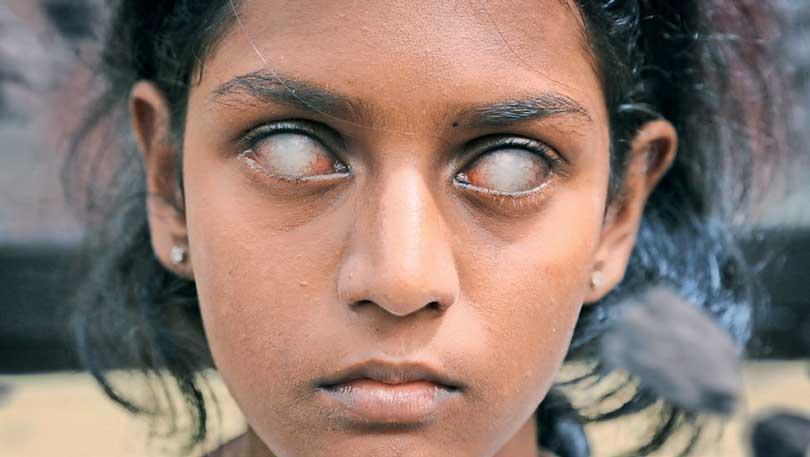 Q Walk us through the plot.
The story is about the birth of babies around the world with a similar set of deformities and paranormal abilities. This creates worldwide panic. The film deals with the social and political consequences of such an event happening in Sri Lanka, which serves as a microcosm of the entire world. The deeper themes we explore in this film are racism and the cost of prejudice.
Sandun Seneviratne's short-film 'Vikaari' wins 'Best Short Film' at the Screamfest Horror Film Festival 2020. Screamfest is the longest running and largest horror film festival in the US.
Q
The film was actually produced 5 years ago but oddly enough, it seems to resonate so much more today than it would have 5 years ago. Was that intentional on your part?
We had no idea that it would become so relevant in 2020 when we shot it back in 2015. We wanted to make a film that could compete with the sci-fi short films that are being made in Western countries these days, some of which have very big budgets and high-quality visual effects that sometimes even rival Hollywood feature films. Obviously, we did not have the kind of resources that those filmmakers have so we had to sometimes rely on the kindness of our friends in the visual effects industry. We took our time and made sure that the visual effects were up to par. If we hadn't done that, we wouldn't have the kind of response we are getting from international audiences and film festivals.

Q
Tell us about the Director's cut?
There is no director's cut as such as I believe a short film should be as short as possible while effectively telling the story it is trying to tell. Most beginner film makers make the mistake of making their short films far longer than they need to be. Our visual style was inspired by the nature of the story we were trying to tell. I am big fan of the pseudo-documentary style when used appropriately. Charlie and I were inspired by District 9 as that film also told a story that dealt with socially relevant subject matter through science fiction.
Q
How did you and Charlie Bray find the synergy to work together?
Charlie and I met at film school in London in 2006 and have been working together on short films since then. I made a web series called The Seer: Death Sight, available now on Facebook, which he produced. So, we are both comfortable working with each other.
Q
Vikaari is the first Sri Lankan film to win an award at Screamfest – congratulations! What does this win mean to you?
Thank you! Actually, Vikaari was the first Sri Lankan film to even screen at Screamfest. To not only be selected for but win at one of the world's biggest genre festivals is very difficult, and not something we thought would ever happen with our little film which we made from a tiny budget. When we got selected, we thought we were very lucky and assumed it would be as far it would go. I will never forget the moment when I found out that we won. I joined the awards ceremony via zoom video conference call, but due to a confusion with the time difference I had joined late and thought another film won the award! We only found out two days later when the festival announced it on their social media!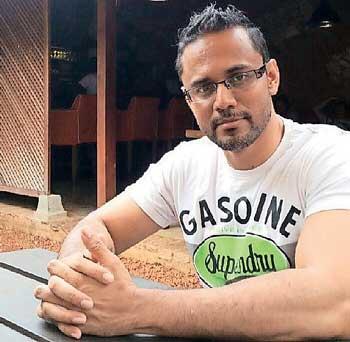 I do love working in the sci fi genre but I also like many other genres. In fact, my next short film which I shot during the lockdown period earlier in the year, is a love story. We made the film using video conferencing software and smart phones.
Q
The film was recently released to the public on Youtube and the reception to it has been completely positive. Many are asking for Part 2 and places the film in the same standard as hit box office movies like District 9 and Village of the Damned – what was it like putting your work out to the public?
When we finally finished the film at the beginning of this year our dream platform was the Dust Sci Fi channel. Fortunately, they loved the film and Vikaari became the first Sri Lankan film to be featured on Dust. The response from international as well as Sri Lankan audiences has been overwhelming. We never expected the kind of fan reaction that we are getting right now. People are even sending us fan art of the film! Sri Lankan audiences have been incredibly supportive. Most people are inquiring whether there will be a feature film version soon. Some have even said that it's the best film they have seen on Dust!
Few years ago we didn't know if we could even finish the film, so to get this kind of response after all the hard work we have put in is very gratifying.
Q
The cast of Vikaari were all excellent. What was the casting process like?
The cast is led by fantastic Sri Lankan actors Ashan Dias and Bimsara Premaratne. I have known Ashan and Bimsara for a while and always wanted to work with both of them. The young actors who portray the Vikaari were found with the help of casting director Gopitha Kiribandara, who teaches acting. We were also lucky that brilliant British actor Richard Dee Roberts joined us for the scenes we shot in London. For most of the other roles we chose non-actors as it creates an aura of authenticity in the film and helps sell the pseudo-documentary style.
Q
You've got a long history with Sci-fi with both Vikaari and your first web-series Seers. Would you say you've found your genre?
I love science fiction as it allows me to explore socially relevant themes while making an entertaining film, because I believe that genre filmmakers must first and foremost entertain his or her audiences. I do love working in the sci fi genre but I also like many other genres. In fact, my next short film which I shot during the lockdown period earlier in the year, is a love story. We made the film using video conferencing software and smart phones.
Like many people in my generation I grew up with Star Wars and Blade Runner. And James Cameron's Aliens is a huge influence on me.
Q You've been working in the industry for two decades – how have you seen yourself grow over the years and what lies ahead?
When I first started, I concentrated mainly on action scenes, creating interesting visuals and coming up with novel sci-fi concepts. However, throughout the years I have come to understand the importance of other film making skills such as working with actors and writing believable characters. I am still learning and I hope I can continue adding more skills in order to be a complete film maker. We are currently exploring the feature film potential of Vikaari and my ultimate goal is to make Hollywood inspired genre films with a truly international cast set in South Asia that can find a global audience.