---
The arrest of MP Patali Champika Ranawaka is a political witch-hunt that is being carried out against the mandate given by the people to the present rulers of Sri Lanka, several Opposition MPs, monks and lawyers alleged yesterday.
UNP MP Ranjith Madduma Bandara told a press conference yesterday that the arrest of MP Ranawaka was a part of a planned witch-hunt by the government targeting the general elections next year. "We in the UNP and the UNF are fully behind Mr Ranawaka," he said.
He said this began with the arrest of Mr Ranawaka's former Driver's one and a half-year-old child, wife and her mother.
MP Karu Paranawithana said the arrest was illegal as official permission had not been sought by the Speaker to arrest the MP. Also, he said they will wait and see how the judiciary deals with the case.
MP Hirunika Premachandra said Mr Ranawaka has been arrested as he is a person who could go for a high political post in the future.
Ven. Hadigalle Wimalasara Thera who also participated in the joint press conference said the Buddhist clergy will intervene to resolve the issue as per the teachings of Buddha. "Buddha thought that one has to be obedient to his rulers but should go against them if they are acting in an unjust manner," he said.
Wimalasara Thera said they will file legal action against the police officers who illegally arrested Mr Ranawaka.
Gunaratne Wanninayake who is one of the lawyers retained by MP Ranawaka said the latter had been arrested over a case which has been already concluded. Also, he said this was a case pertaining to Motor Traffic Ordinance.
"A person who is found guilty of violating the motor traffic law is usually released after subjecting him to a fine. However, in this case, the accused has been jailed. This is a clear violation of the law," he said.
He said Mr Ranawaka would have come to courts if he was asked to during the day the ban was imposed on his foreign travel. (Yohan Perera)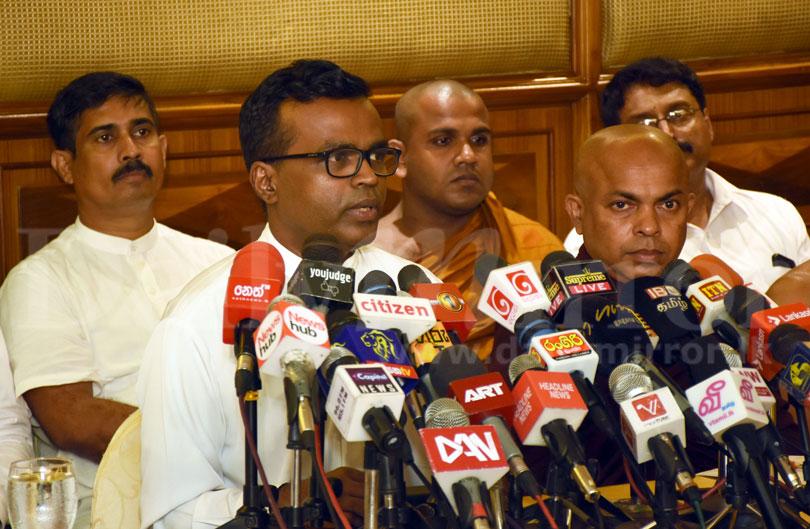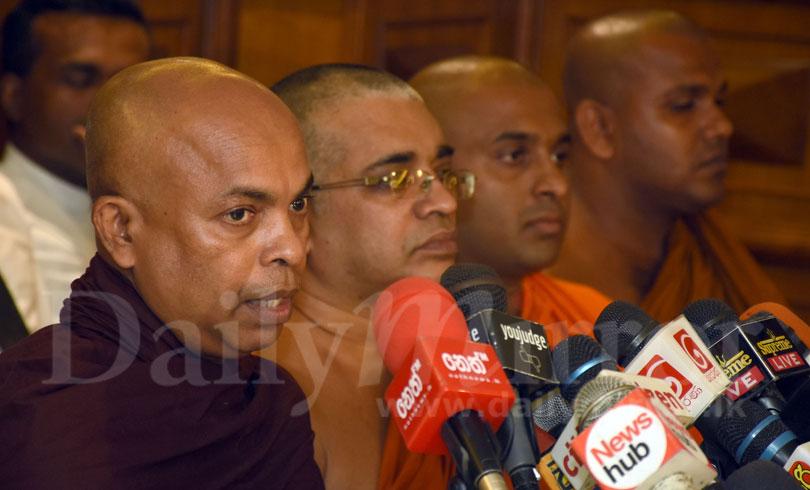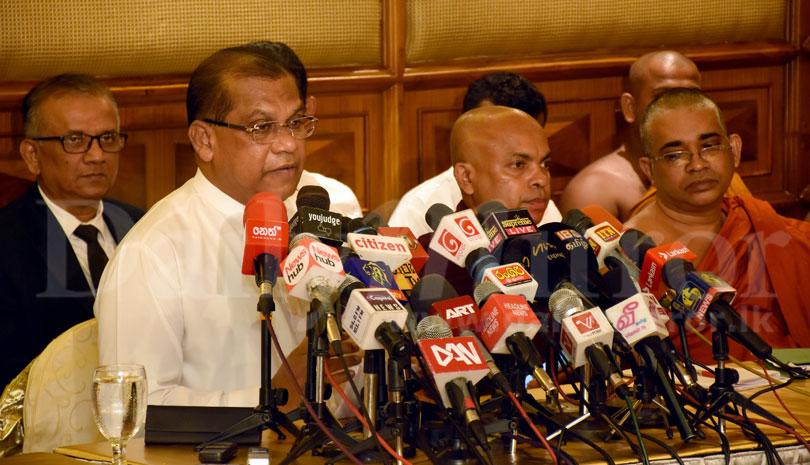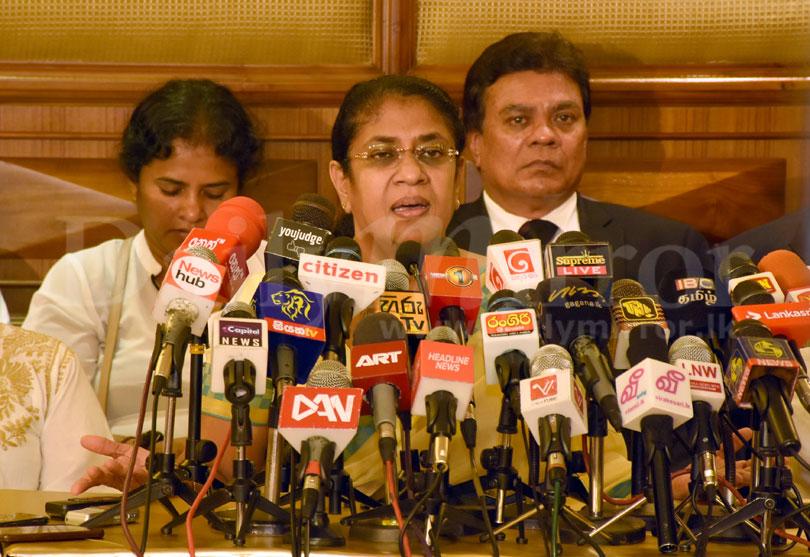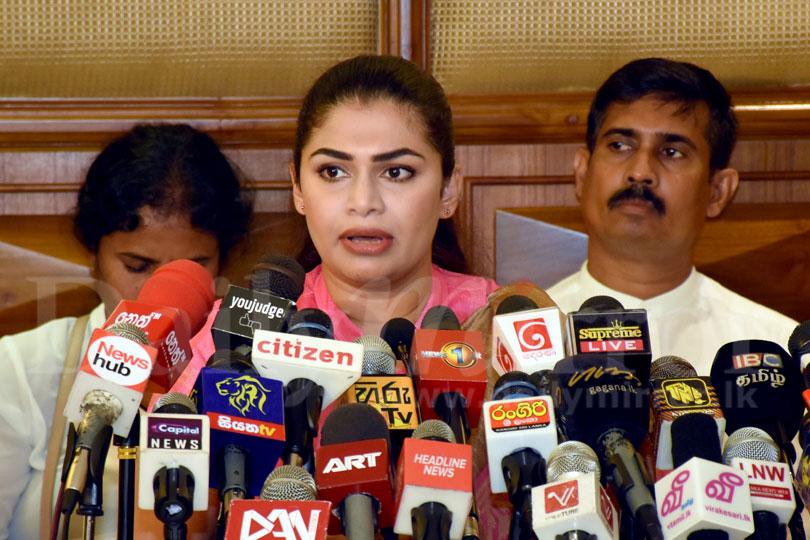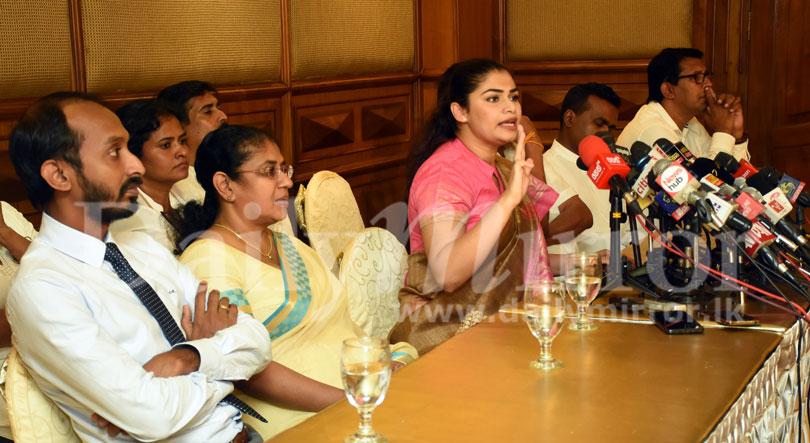 Pix by Nimalsiri Edirisinghe