---
A person was killed and other sustained serious injuries when a leopard attacked a group of labourers working at the Kumana National Park and dragged a man away last afternoon, Panama Police said.
The leopard had attacked the group of labourers who were attending to internal road development work in Okanda area at the Kumana National Park at around 3.30 p.m. yesterday and dragged one of the labourers into the jungle, police said.
A group of seven labourers, who had been engaged in the transportation of soil using a tractor inside the park, were resting under a shady tree after having lunch. Suddenly, a leopard attacked the group and went for one of them, but he was able to escape. One of the other men however was not so lucky and was dragged by the beast into into the jungle.
Director General of the Wild Life Department M G C Sooriyabandara told the Daily Mirror the worker who escaped from the clutches of the leopard had been rushed to Pottuvil Base Hospital and was receiving treatment for injuries he had sustained. He was later transferred to the Akkaraipattu Hospital for further treatment.
The man who was snatched away by the beast had later been found inside the jungle with fatal wounds, the DG said.
Pottuvil Police are conducting further investigations on the instructions of Ampara SP Samantha Wijesekera. (Chaturanga Samarawickrama, Hingurana Nawaratne Samarathunga and Lahugala Gayan Chinthaka)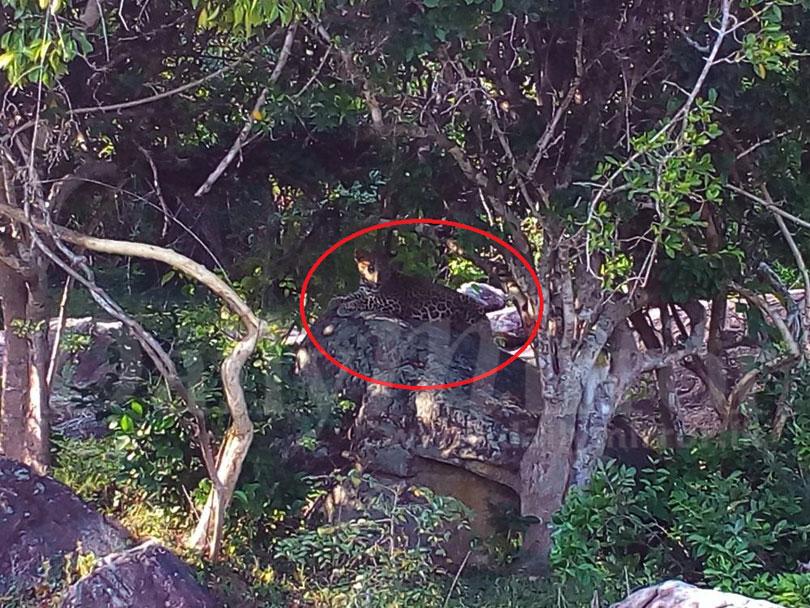 Pic by Ajithlal Shantha Udaya