---
United National Party (UNP) MP Hirunika Premachandra said today she would not back a UNP candidate, who has backroom dealings with President Maithirpala Sirisena at the next presidential election.
"President Sirisena is having secret discussions with some members of the UNP. We will not work with such members. At the same time he is also holding discussions with the Sri Lanka Podujana Peramuna (SLPP) because he has found himself helpless," she told a news conference and added that the senior members of the UNP must sort things out through discussions on who should be the presidential and prime ministerial candidates.
The MP said many were curious to know whether the UNP was ready for the presidential election.
"Yes the UNP is ready. This government has carried out development work unlike any other government in the past. Some have been completed while some are ongoing. Some are asking whether we are scared of the presidential election. No, we are not. We have leaders who are backed by millions of people. These leaders were with the Prime Minister during the 52-day constitutional coup. The leaders of UNF will back him and the party at the presidential election," she said.
The MP said some of those who had allied with SLPP had only a handful of votes.
"Muslims and Tamil parties are with the UNP. Some thought the former defence secretary was a challenge to the UNP. Mr. Rajapaksa's name was revealed too early and it is becoming difficult to market him. The presidential election is similar to a 100-metre race and not a marathon. We revealed our 2015 presidential candidate at the last moment. It will be the same this year too. We will win the election no matter who our candidate is going to be," she said.
The MP said no party is capable of winning the presidential election on its own. (Yohan Perera)
Video by D Ruwandi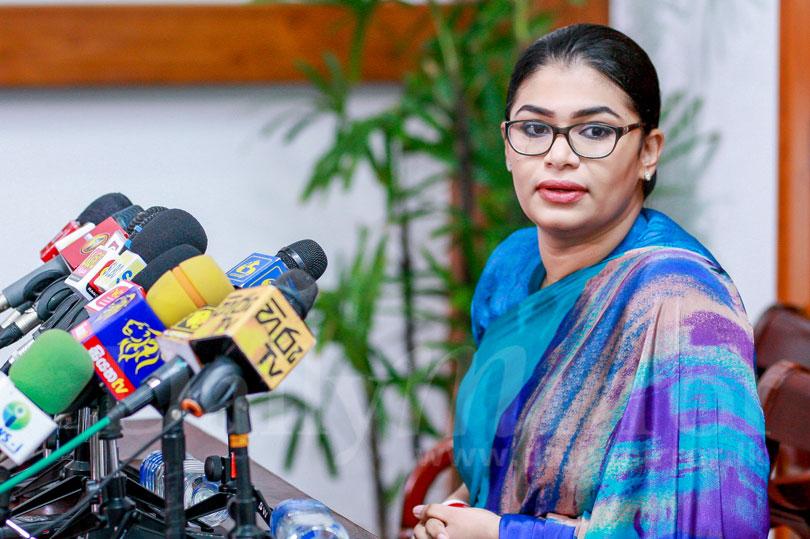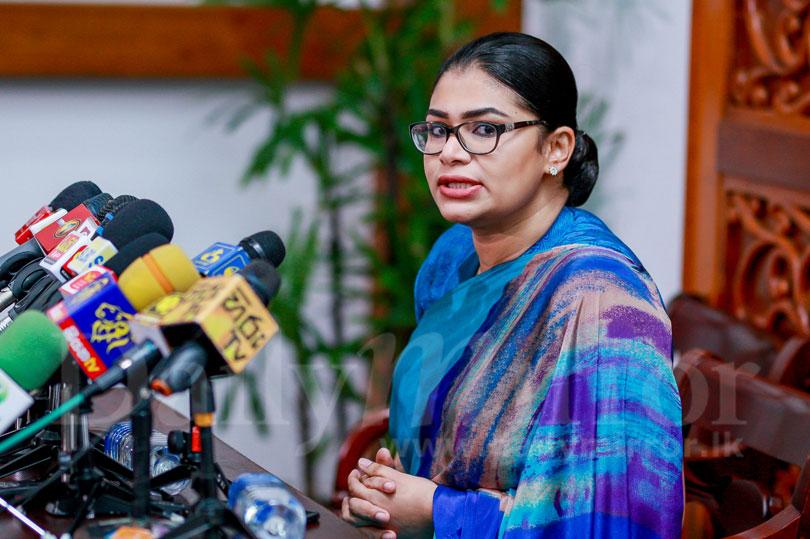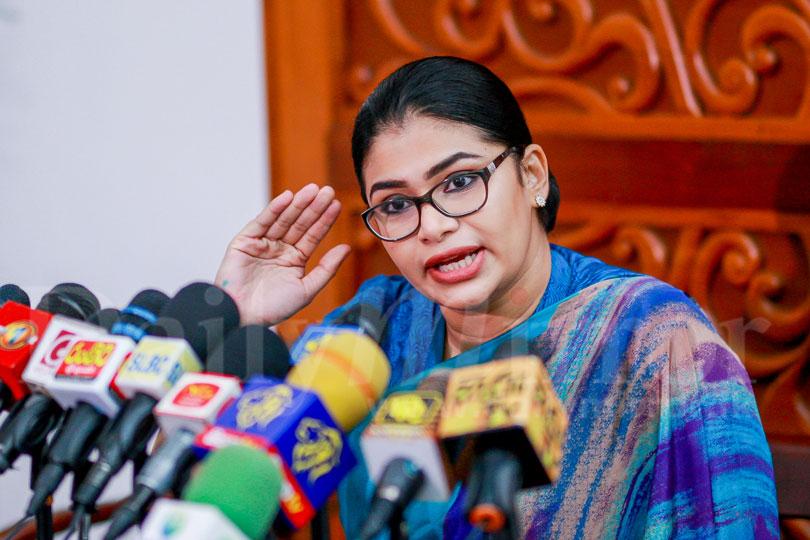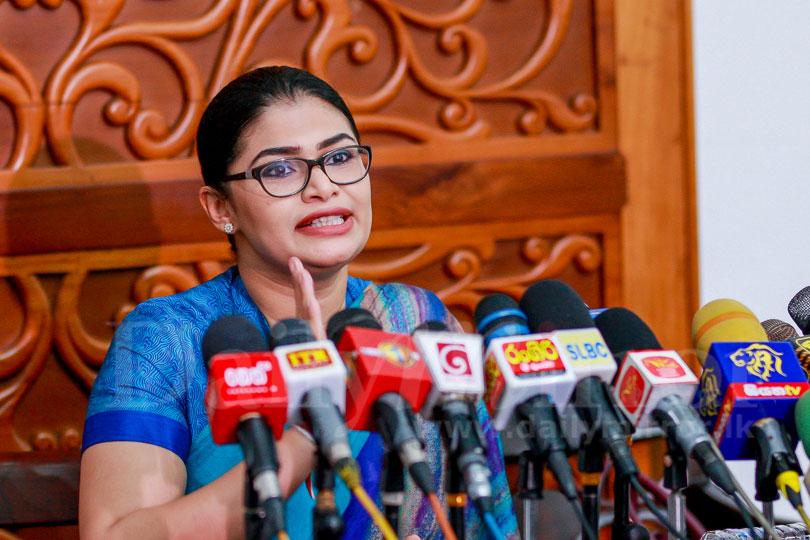 Pix by Damith Wickramasinghe