---
Harini Amarasuriya is a national list nominee of the National People's Power (NPP). A renowned academic, she began her activism in 2011 with the Federation of University Teachers Association and has been a vocal supporter of the NPP.
Q Your educational and professional qualifications?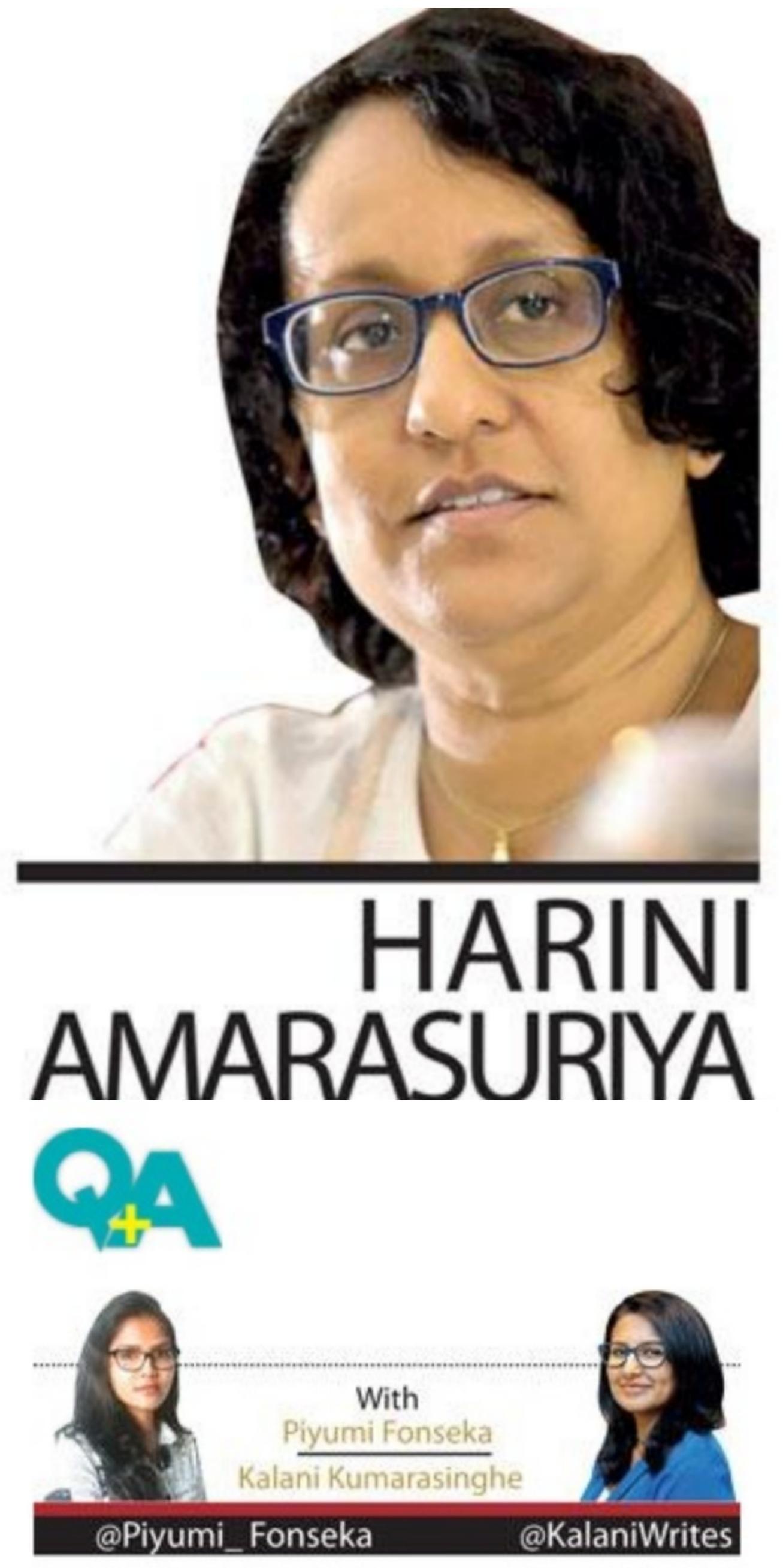 PhD in Social Anthropology from the University of Edinburgh, UK. Senior Lecturer at the Open University of Sri Lanka, Department of Social Studies. Researcher. Experienced in the psycho-social and mental health sector as well as the child protection field.
Q We know you as an academic and don't know much about your political journey.
My life took a bit of a turn after I joined the University, because the very first year that I joined was 2011 when the Federation of University Teachers Association (FUTA) launched trade union action over the 6% GDP allocation for education. Right from the beginning I was quite involved in that, which made me a much more public activist on issues of education. I never intended to be part of an election. But I felt this was a moment where some of us who could do so, should step up and take the plunge at least to support some of the causes that we believe in.
Q Does the Sri Lankan education system need reforms?
Yes, it needs complete reform. Not just reform, but a radical restructuring is necessary.
Q What kind of reform you would be looking at?
We have to do away with our exam-focused education system. Education has to be more experiential and it cannot be about achievements at an exam. The culture of our education institutions have to change. I don't think we should have institutions which are divided based on gender, religion or language. They should be able to promote diversity. Students need to have much more choice and flexibility in deciding their educational paths and careers. I also think the state has to be primarily responsible for education.
Q Have you ever reconsidered something that you wanted to do because you are a woman?
Oh yes. Many times. It's not that I had ever thought that as a woman or a girl that I can't do these things. But how I do those things have been determined by the fact that as a woman there are certain things that I have to think about, which men don't have to worry about.
Q Your thoughts on women and cyber harassment?
Women face harassment at many levels. Cyber bullying is just another facet of that. That is one of the major reasons preventing women from taking on more public positions or being more active publicly. Ever since I became a more public figure, even with my female colleagues who are more public than I am, I see the kind of bullying they are subject to. I've seen it to some extent happening to me.
Q Within this background is it possible for more women to enter politics?
Yes, of course it's possible.
Q What's preventing it from happening?
The current political culture doesn't encourage anyone with any kind of ideals, principles or values to enter politics. It breeds cynicism, rather than idealism and hope which you require in politics.

The first task is to demonstrate that participation in politics is possible for women. I think where female politicians have currently not done enough is demonstrating that you can do politics in a different way. We don't have to do it the same way men do it. I'm not blaming the current female politicians for this because I know it's incredibly hard.
Q Why should the people vote for the NPP?
Very easy. Because this is a critical time in our country, people are at a point where they feel that parliament is of no use. The parliament doesn't represent them. The NPP has put forward a list of candidates who can actually represent the people.

None of us are here for personal gain. We have come together based on a common vision for our country and a certain level of idealism of what we want to do for this country. Those are the kind of people you need in Parliament, who will voice the concerns of the people and represent their constituents.