---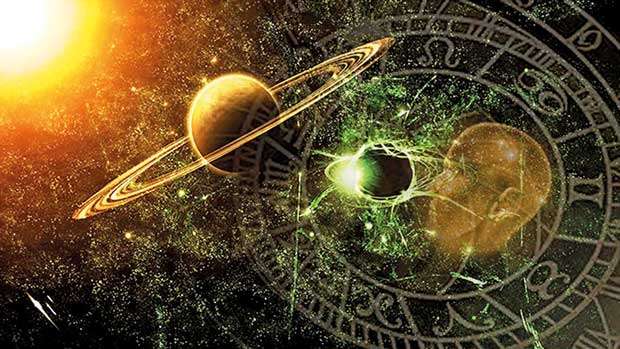 The Sun, the giver of life, light and energy is the king of the planetary world.

Father of World


In Astronomy, the Sun is a star and the orbs that orbit the Sun are planets. But in Astrology, the Sun is considered a planet, the main planet in the Solar system.

The Astrological Sun is looked on as the father of the world and the Moon which too is treated as a planet, as the Mother of the world.

It would be useful for students of Astrology to gain a good grasp of the nature and characteristics of the Astrological Sun, as described in classical Indian works on Astrology.

The Sun owns the fiery and fixed Zodiacal sign of Leo. He rules the Kati, Utrapala and Utrasala constellations and those born when the Moon is placed in any of these constellations come under the influence of his six-year Maha Dasa under the Vimshottari Dasa system.

Sun represents `Atma', Moon `Manasa'
The Sun represents `Atma' or the soul and the Moon the `Manasa' or the mind.
In fact, the positions of the Sun and the Moon alone in a horoscope provide the key information about the life of the native.

The Sun represents for predictive purposes, apart from the soul, father, personal magnetism, political power and Godliness among many other things. A strong Sun in a horoscope confers courage, longevity, good health, drive, dynamism and fame on the native.

When the Sun is Swakshetra (in his own sign of Leo) or exalted in the sign of Aries owned by Mars, the native becomes arrogant. For the ordinary person, arrogance is an impediment to success.

A fall Sun confers humility
According to Astrological principles, a debilitated Sun is a great asset to ordinary persons, politicians in a democracy, but detrimental to kings and rulers. In fact, some great men in history have been born with a debilitated Sun. The first Prime Minister of India Shri Jawaharlal Nehru was one of the world leaders who had been born with a debilitated Sun. Among the Sri Lankan leaders who had a fall Sun at birth were the former Prime Ministers D.S. Senanayake, Wijayananda Dahanayake, the first Sri Lankan governor Sir Oliver Goonetillake, former Ambassadors Sir Senarath Gunawardena and Gunapala Malalasekera. Humility is an essential quality for a politician or a statesman. A debilitated Sun confers that quality.