---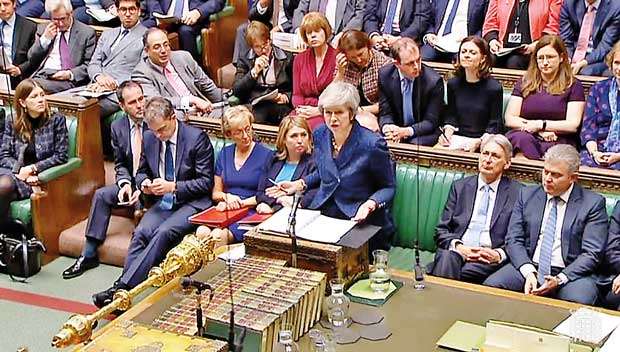 Theresa May tried to quell the Tory revolt today by delivering a broad hint that she won't be in charge at the next general election.

The signal from Mrs May that she is ready to step down once Brexit is delivered came after she vowed to fight with 'everything I've got' to beat the Eurosceptic coup bid.

The contest is being held after hardliners secured the 48 letters from Conservative MPs needed to force a ballot that could bring her time as leader to a shambolic end.

At a rowdy PMQs this afternoon, Mrs May warned Brexit will need to be delayed beyond March if she loses and Jeremy Corbyn might end up in power.

More than 110 MPs have publicly declared that they will back her, putting her seemingly on course to survive tonight - although as it is a secret ballot there is no guarantee they are telling the truth.

Sir Graham Brady, the chair of the powerful Tory 1922 committee, emerged this morning to announce the threshold of 48 letters had been 'exceeded''.

Mrs May will deliver a make-or-break speech to MPs behind closed doors at 5pm before the secret ballot opens an hour later. The crucial result will be declared as soon as the 315 votes have been counted.
UK, (Daily Mail), 12 December 2018 -