---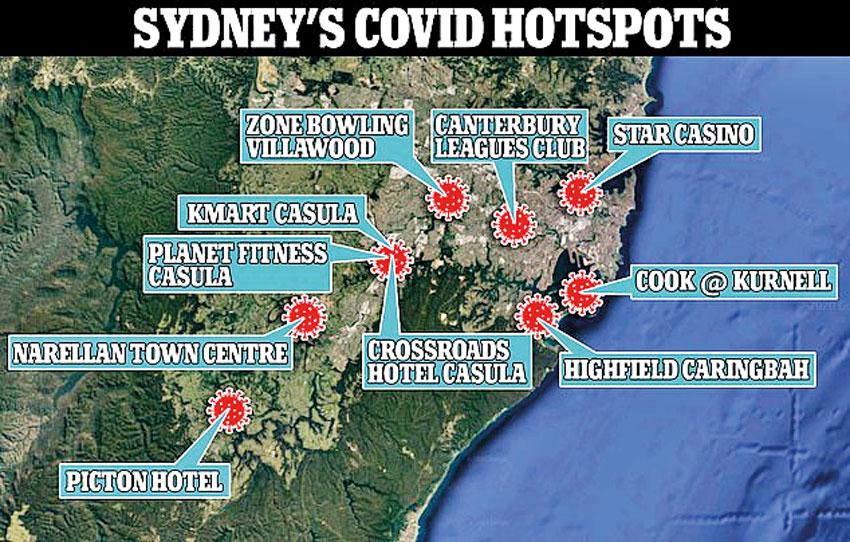 SYDNEY AFP, 14 July, 2020- Sydney pubs were ordered to clamp down on customer numbers Tuesday as a coronavirus outbreak worsened in Australia's two biggest cities.

New South Wales (NSW) authorities told the venues to limit crowds to 300 and hire security staff to enforce social distancing after a "super-spreader" event at a popular bar in the city's southwest fuelled fears of a second wave of the epidemic.

In the neighbouring state of Victoria -- which has become the epicentre of coronavirus in Australia -- officials reported two new deaths Tuesday, taking the total to 110 for the country of some 25 million.

There were 270 new infections in and around Melbourne, pushing the national total past 10,000.

More than five million residents in the Melbourne region were ordered into a six-week lockdown last week in an effort to curb the outbreak, and NSW officials warned similar restrictions may have to be reintroduced in Sydney.