---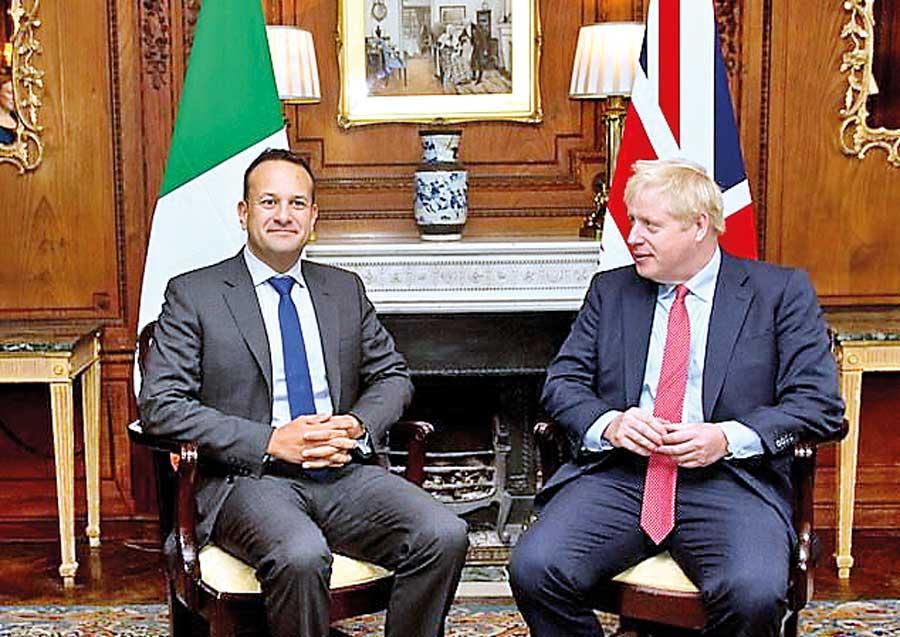 The talks between the leaders at a luxury wedding venue in Cheshire are expected to last several hours. (DM)
UK (Daily Mail), Oct10, 2019 - Boris Johnson and Leo Varadkar said they can see the 'pathway to a deal' after intense Brexit talks today - as the clock runs down.

The PM and the Irish Taoiseach tried to sound an upbeat tone after meeting face-to-face in Cheshire to try and find a way through the deadlock.

They said their three-hour discussions were 'detailed and constructive', and officials will continue to 'engage constructively'.

But it is far from clear as yet that there has been any substantive movement. The media was shut out of the event - at luxury wedding venue Thornton Manor in the Wirral - in a bid to maximise the chances of a breakthrough. But hopes were not high on either side beforehand, with the Irish backstop still a major dividing line and rhetoric escalating dramatically.

The EU has set tomorrow as the deadline for an outline agreement to be reached in time for a summit next week.

In a joint statement after the talks between Mr Johnson and Mr Varadkar today, the British and Irish governments said: 'Both continue to believe that a deal is in everybody's interest. They agreed that they could see a pathway to a possible deal.