---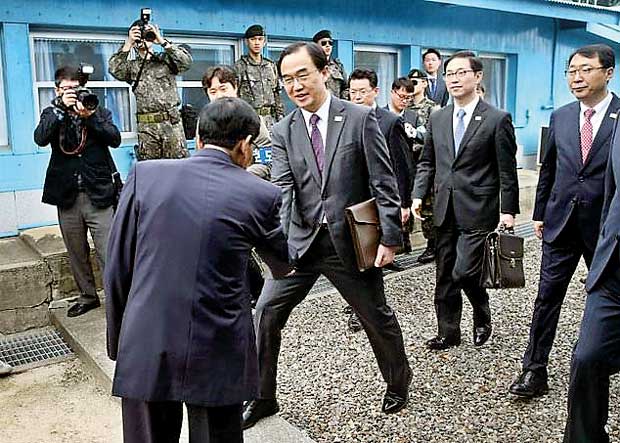 SEOUL AFP March 29, 2018- The two Koreas on Thursday set a date for a rare inter-Korean summit, following a high-level meeting that was held days after the nuclear-armed North's leader Kim Jong Un made his international debut with a surprise trip to China.

"According to the will of both leaders, the South and North agreed to hold the '2018 South-North summit' on April 27 at the South's Peace House in Panmunjom," said a joint press statement, read out in turn by both delegations' leaders.

The meeting between Kim Jong Un, leader of nuclear-armed North Korea, and the South's President Moon Jae-in will be only the third of its kind, and will be followed by talks with US President Donald Trump which could come as early as May.

The venue will make Kim the first North Korean leader to set foot in the South since the end of the Korean War.