---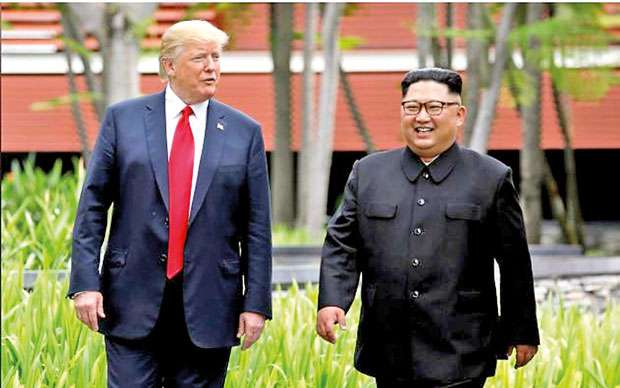 WASHINGTON AFP Sept11, 2018
US President Donald Trump has received a "very positive" letter from North Korean leader Kim Jong Un seeking a follow-up meeting after their historic summit in Singapore, the White House said.

"It was a very warm, very positive letter," White House spokeswoman Sarah Sanders said, adding that the message showed Pyongyang's "continued commitment to focus on denuclearization" on the Korean Peninsula.

"The primary purpose of the letter was to schedule another meeting with the president, which we are open to and are already in the process of coordinating," she said Monday at the first White House press briefing in nearly three weeks.
Sanders added that the letter was "further evidence of progress" in Washington's relationship with Pyongyang.

Trump and Kim held a historic summit in Singapore in June that raised prospects of a breakthrough on curtailing North Korea's nuclear programme.

South Korea's dovish President Moon Jae-in, who brokered the June meeting, vowed to continue playing the role of a mediator to facilitate dialogue between Trump and Kim.