---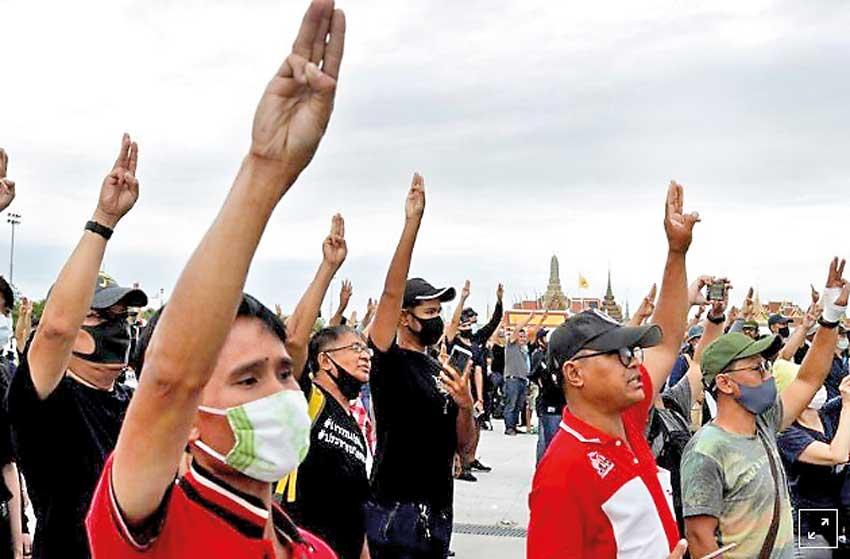 Pro-democracy protesters flashing the three-fingers salute, attend a mass rally to call for the ouster of PM Prayuth Chan-ocha's government and reforms in the monarchy in Thailand
BANGKOK REUTERS, 20 Sept, 2020 - Openly challenging the monarchy of Thai King Maha Vajiralongkorn, thousands of protesters marched in Bangkok on Sunday to present demands that include a call for reforms to curb his powers.

Protesters have grown ever bolder during two months of demonstrations against Thailand's palace and military-dominated establishment, breaking a longstanding taboo on criticising the monarchy - which is illegal under lese majeste laws.

The Royal Palace was not immediately available for comment. The king, who spends much of his time in Europe, is not in Thailand now.

The marchers were blocked by hundreds of unarmed police manning crowd control barriers.

Protest leaders declared victory after handing police a letter detailing their demands. Phakphong Phongphetra, head of the Metropolitan Police Bureau, said on a video broadcast from the scene that the letter would be handed to police headquarters to decide how to proceed.