---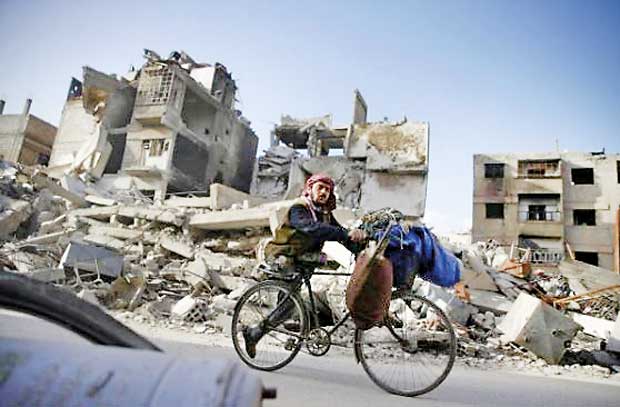 REUTERS, 04th FEBRUARY, 2018
Thousands of civilians have fled advances by Syrian government forces in eastern Ghouta over the last two days, a war monitor and a resident said on Sunday, as Damascus wages an offensive to crush the last major rebel enclave near the capital.

A commander in the military alliance that backs President Bashar al-Assad said government forces needed to advance just a few more kilometres (miles) into the enclave to split it in two.

A U.N. humanitarian official said 400,000 people in eastern Ghouta were being subjected to unacceptable"collective punishment", and called for the implementation of a 30-day ceasefire demanded by the U.N. Security Council.

With the war entering its eighth year, capturing the eastern Ghouta area would be a major victory for Assad, who has steadily recovered control of rebellious areas with military support from Russia and Iran.