---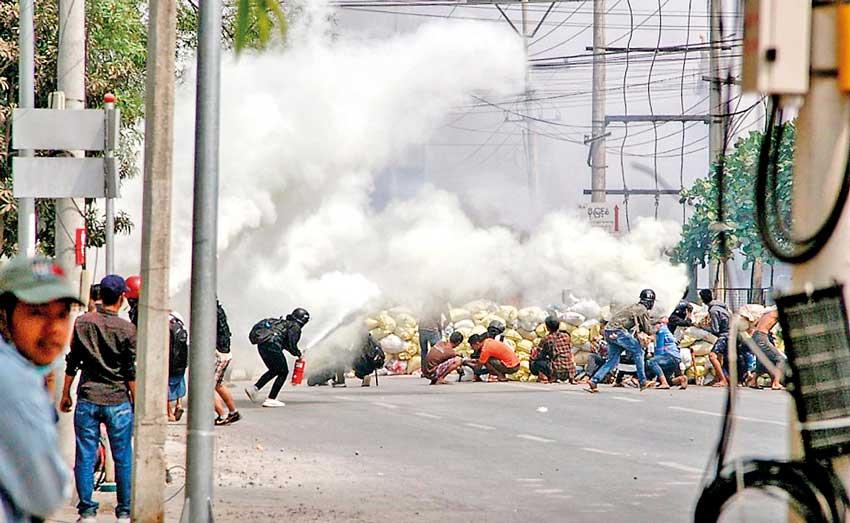 (Reuters), 15 March, 2021-Myanmar security forces fired on pro-democracy demonstrators on Monday, killing six people, media and witnesses said, a day after dozens of protesters were shot dead and attackers torched several Chinese-financed factories in the city of Yangon.

Supporters of detained democratic leader Aung San Suu Kyi marched again, including in the second city of Mandalay and in the central towns of Myingyan and Aunglan, where police opened fire, witnesses and media reported.

"One girl got shot in the head and a boy got shot in the face," an 18-year-old protester in Myingyan told Reuters by telephone. "I'm now hiding."

The Myanmar Now media outlet reported three people were killed in Myingyan and two in Aunglan, while a journalist in Mandalay said one person was shot dead there after a big protest had passed off peacefully.