---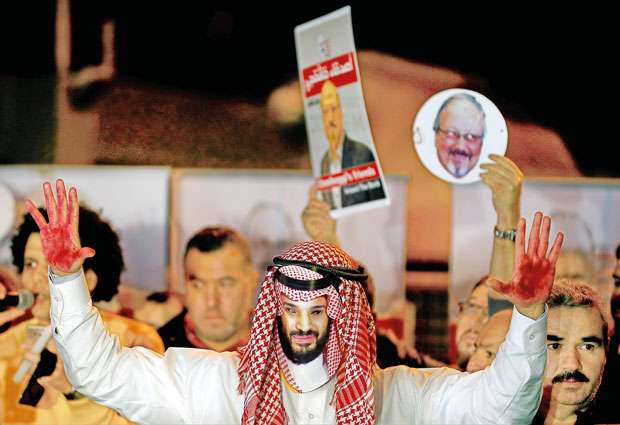 A demonstrator wearing a mask of Saudi Crown Prince Mohammed bin Salman attends a protest outside the Saudi Arabia consulate in Istanbul (Reuters)
RIYADH REUTERS Nov 15-Saudi Arabia's public prosecutor is seeking the death penalty for five out of 11 suspects charged in the murder of journalist Jamal Khashoggi, his office said on Thursday.

Khashoggi, a royal insider turned critic of Saudi policy, was killed in the country's Istanbul consulate on Oct. 2, by a lethal injection dose, deputy public prosecutor and spokesman Shalaan al-Shalaan told reporters.

His body was dismembered, removed from the building and handed over to a "local co-operator", whose identity has not been confirmed, he added. The whereabouts of Khashoggi's remains are unknown.

Shalaan said the Washington Post columnist was murdered after "negotiations" for his return to the kingdom failed and that the killing was ordered by the head of a negotiating team sent to repatriate Khashoggi after he decided it was unfeasible to remove him from the consulate.

Shalaan said the order to repatriate Khashoggi had come from former deputy intelligence chief General Ahmed al-Asiri, who was sacked last month following an initial investigation.

Asked if Saudi Crown Prince Mohammed bin Salman played a role in the murder, he said: "He did not have any knowledge."