---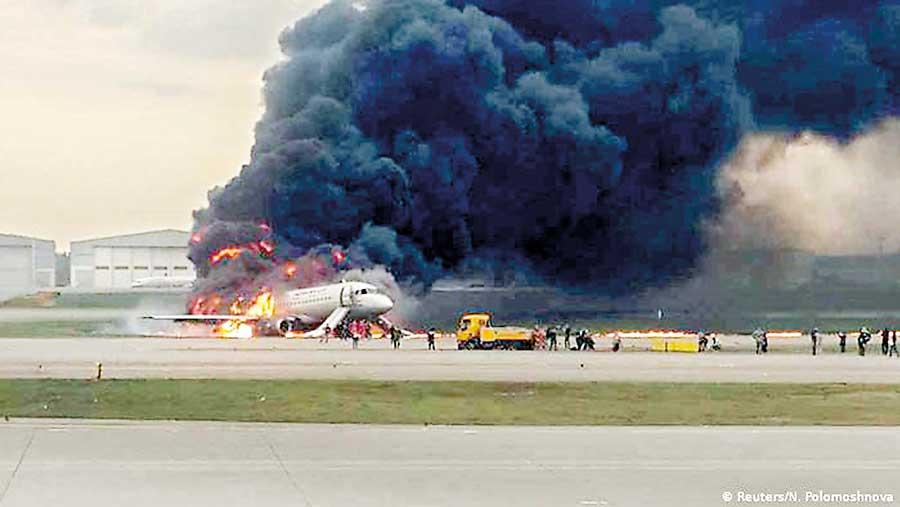 The flight recorders of a Russian Aeroflot aeroplane that burned up during an emergency landing at a Moscow airport on Sunday night, killing 41 people, have been recovered as investigators search for the cause of the disaster.

"Investigators have obtained the voice and parametric flight recorders, and collected fuel samples ... and recordings from surveillance cameras," Russia's federal Investigative Committee said on Monday in a statement.

The airliner, a Sukhoi Superjet 100, Russia's first newly designed passenger jet since the Soviet Union, burst into flames after returning to Moscow's Sheremetyevo Airport shortly after taking off for the northern city of Murmansk.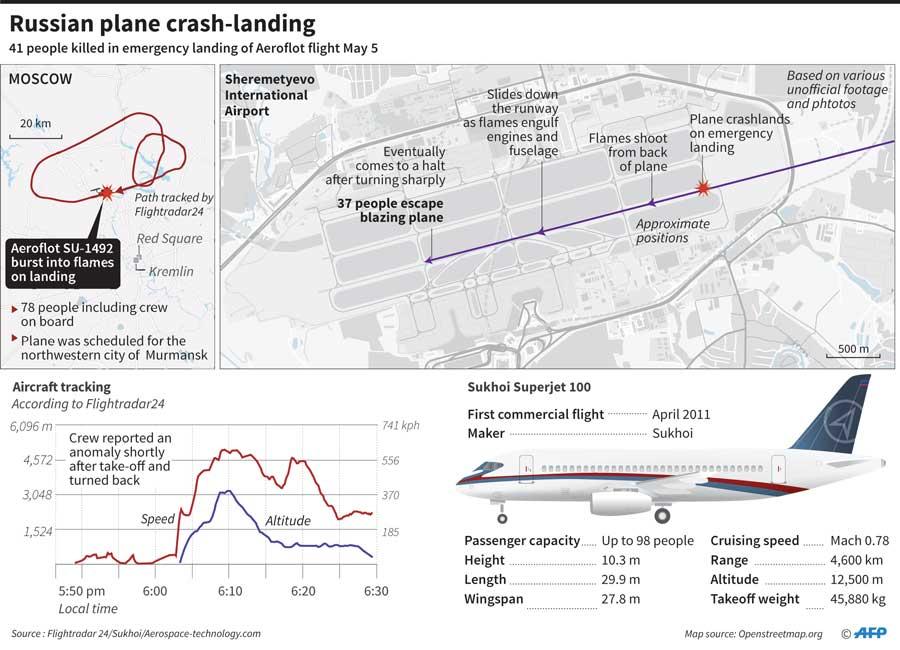 Investigators have focused on three possible reasons for the catastrophe: "insufficient qualifications of pilots, dispatchers and persons conducting technical inspection of the aircraft; malfunction of the aircraft; adverse weather conditions," the statement said.

Russian state media reported that a lightning bolt appeared to strike the aircraft before the crash landing. Moscow was experiencing stormy weather at the time of the incident.
Dramatic footage showed the aircraft bursting into flames and continuing down the runway before coming to a halt. Passengers fled down emergency slides.

Thirty-seven people were evacuated from the aircraft, the Investigative Committee said.

The aircraft involved in Sunday's incident had been in service since 2017 and was last inspected in April, state news agency TASS reported, citing aviation authoritiesV.
Moscow (dpa) -