---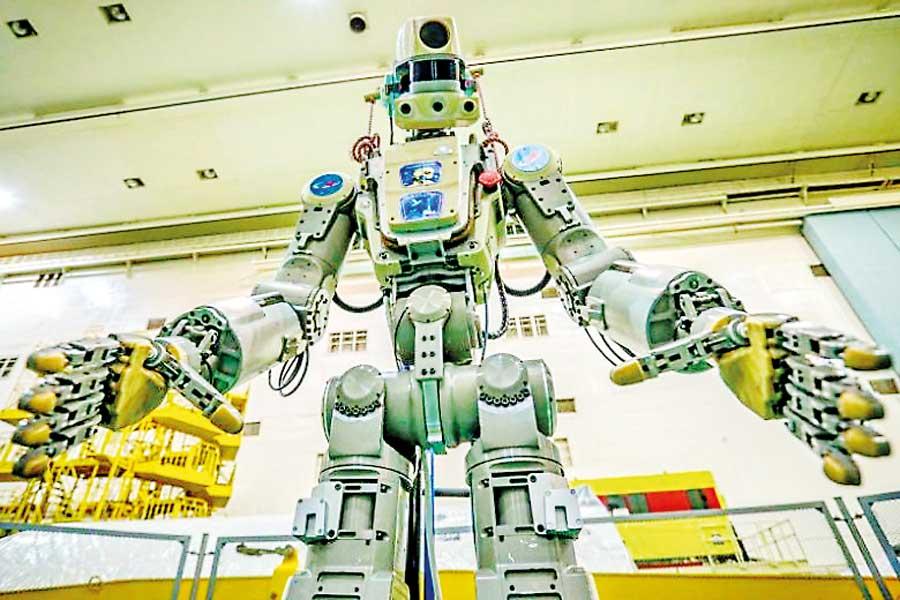 DPA, 22nd AUGUST, 2019-Russia sent an unmanned spacecraft containing a humanoid robot named Fedor to the International Space Station on Thursday in a test of a new booster rocket.

"The Soyuz 2.1a booster, equipped with a new digital flight control system and upgraded engines, is replacing the Soyuz FG booster that has been used for decades to launch crews into space," the US space agency NASA said in a statement.

The International Space Station, used to conduct experiments that could be impossible on Earth, is mostly a collaboration of Russian and US crews and represents one of the strongest ties between the rival great powers.

The robot, Skybot F-850, also known by the male Russian name Fedor, is designed to conduct operations that would be "especially dangerous for a human," Russian space agency Roscosmos said in a statement.

Following the launch from the Russian-operated Baikonur Cosmodrome in neighbouring Kazakhstan, Fedor sent out a post on Twitter saying all systems were in order.