---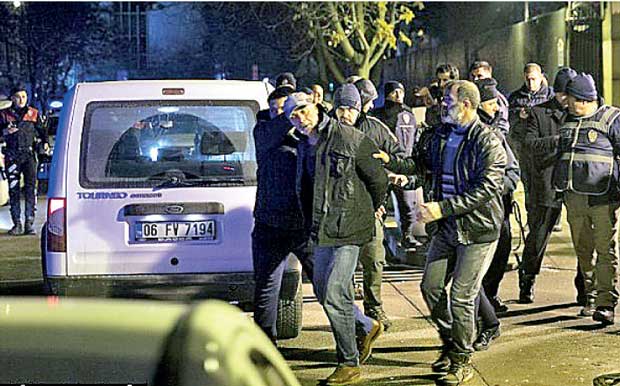 Daily Mail/20 December 2016- A man who opened fire with a shotgun outside the US embassy in Ankara - just hours after a Russian ambassador was shot dead in a nearby art gallery - has been arrested.

The man, who was named 'Sahir S' in the Turkish state press, approached the Embassy at around 4:30am local time. The building is just a block away from where the ambassador was assassinated.
The suspect fired the shotgun into the air eight or nine times before being detained, reports say. As he was taken away, he shouted 'Don't play with us,' according to RT.

It's not known whether anyone was hurt by the suspect, who was identified in state media as 'Sahir S', according to RT.

Photographs show him being led away, apparently uninjured. He appears to be in his forties or fifties.
In video footage he can be heard shouting 'Don't play with us' as he pushes against the group of police officers guiding him to a van.