---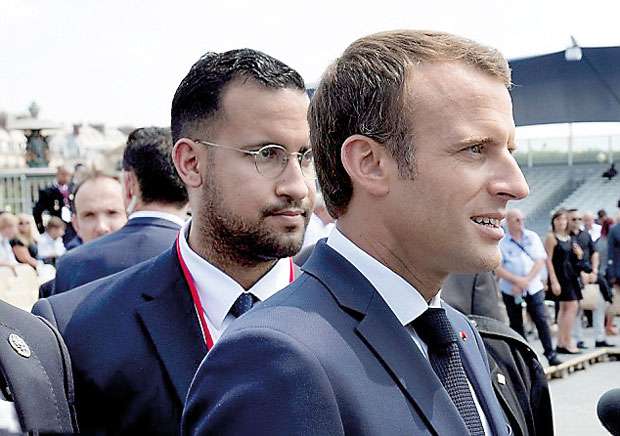 France, (Daily Mail), , 26 July 2018 - French President Emmanuel Macron rubbished baseless claims his disgraced ex-bodyguard was his lover.

Alexandre Benalla, 26, was sacked as Macron's head of security last week after a video of him wearing a police helmet and beating protesters emerged.

He has now been arrested and taken into police custody, with the President branding his actions 'disappointing' and a 'betrayal'.

In a statement to MPs he said Benalla was not his lover and joked he 'did not have access to any codes for France's nuclear weapons'.

He said to his fellow En Marche representatives on Tuesday: 'Alexandre Benalla has never had the nuclear codes … Alexandre Benalla is not my lover.'

He continued: 'What happened on May 1 is terrible, serious and, for me, it was a disappointment and a betrayal.' The French leader launched an attack on the media coverage of the scandal, which has sent his popularity ratings plummeting, reports The Telegraph.

He said: 'We have a press that no longer seeks truth. 'The media says, 'Look. Looped images of a scene [of Mr Benalla's violence]', which is unacceptable and which I condemn.

'But I would like to see the scene before, the scene after, the context, what happened.

It came after unprecedented scenes in Paris, where police detectives yesterday raided the Elysee Palace in connection with the investigation into Benalla.