---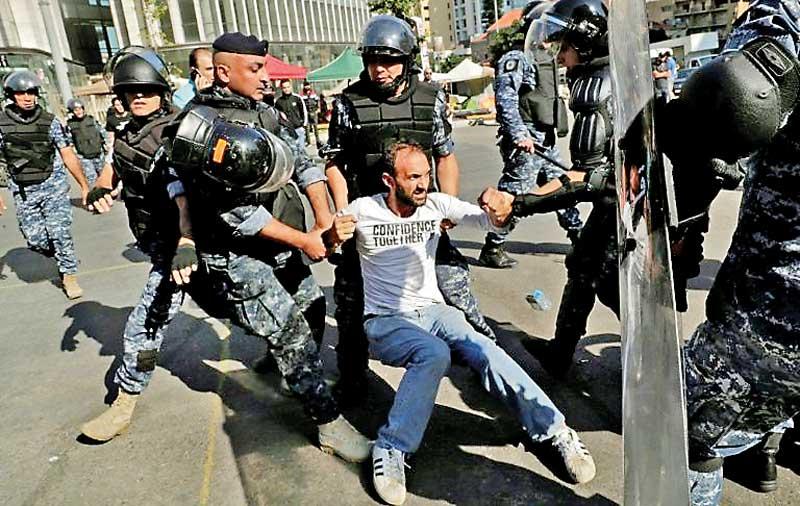 Protesters have been reluctant to abandon the roadblocks
BEIRUT AFP Oct31, 2019- Lebanese protesters faced off with security forces Thursday as they tried to block reopened roads and prevent their unprecedented non-sectarian push for radical reform from petering out.

The resignation of Prime Minister Saad Hariri's government on Tuesday had been met with cheers from the crowds seeking the removal of a political class seen as corrupt, incompetent and sectarian.

The fall of the government under pressure from the street had led to an easing of the lockdown that has crippled the country of six million inhabitants.

While some life returned to the streets of Beirut and other cities this week, die-hard protesters were reluctant to lose one of the few forms of leverage they have to press demands that go far beyond the cabinet's resignation. The tug-of-war between demonstrators seeking to block roads and security forces under orders to reopen the country for business repeated itself on Thursday.