---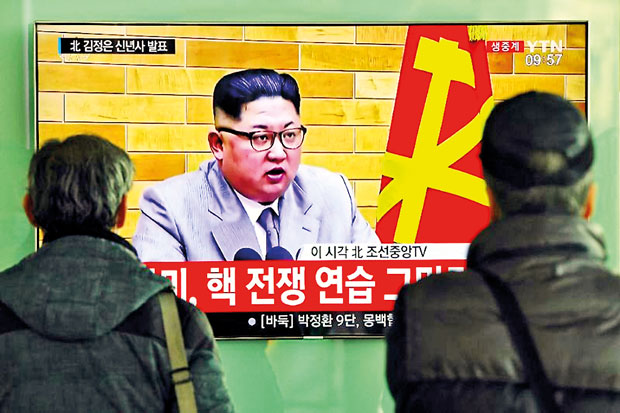 SEOUL AFP Jan1, 2018- Kim Jong-Un urged North Korea to mass-produce nuclear warheads and missiles in a defiant New Year message Monday suggesting he would continue to accelerate a rogue weapons programme that has stoked international tensions.

Pyongyang dramatically ramped up its efforts to become a nuclear power in 2017, despite a raft of international sanctions and increasingly bellicose rhetoric from the United States.

Kim, who said Monday that he always had a nuclear launch button on his desk, has presided over multiple missile tests in recent months and the North's sixth and most powerful nuclear test -- which it said was a hydrogen bomb -- in September.

"We must mass-produce nuclear warheads and ballistic missiles and speed up their deployment," said Kim in his annual address to the nation, reiterating his claims that North Korea had achieved its goal of becoming a nuclear state.

The North says its weapons programme is designed to be able to target the US mainland and tested increasingly longer-range intercontinental ballistic missiles (ICBMs) throughout 2017.