---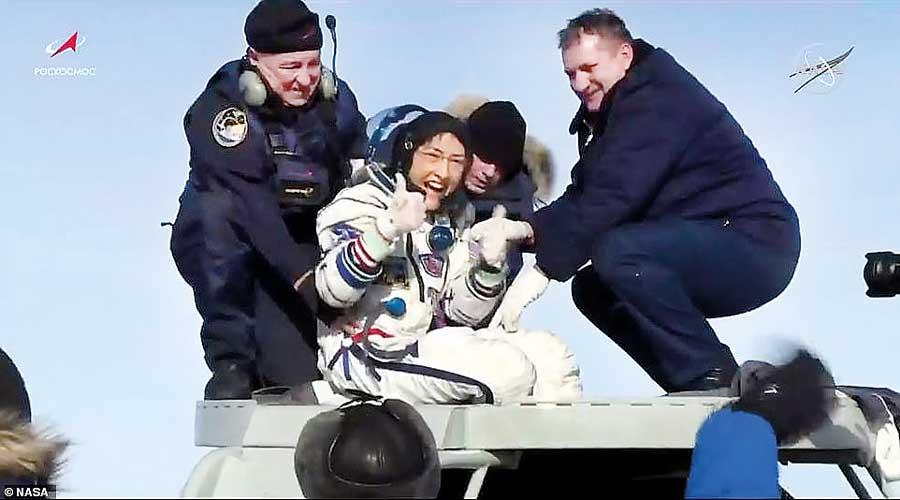 NASA astronaut Christina Koch gives a thumbs up and a huge smile after a 328-day mission (DM)
Kazakhstan, (Daily Mail), 6 February 2020 - NASA astronaut Christina Koch gave a delighted thumbs up as she was pulled from the space capsule that brought her back to Earth this morning, having shattered the record for the longest time spent in space by a female astronaut.

Koch touched down in desert near Dzhezkazgan, Kazakhstan with colleagues Luca Parmitano of the European Space Agency and Alexander Skvortsov of the Russian space agency at 09:12 GMT after she spent 328 days on the International Space Station.

On December 28, the 41-year-old Michigan-born engineer and astronaut surpassed the previous record set for a single spaceflight by a woman – 289 days, held by NASA veteran Peggy Whitson since 2017. The Soyuz crew ship containing all three astronauts parachuted to a safe landing on the snowy desert of Dzhezkazgan at 4:12am EST (09:12 GMT on Thursday).
The three astronauts were extracted from the Soyuz capsule before 10:00am GMT.