---
UK, (Daily Mail), 7 December 2018 - Labour Party leader Jeremy Corbyn has given his clearest indication yet that Labour is moving towards backing a second referendum.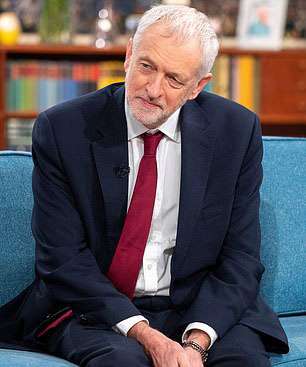 Writing for the Guardian, the Labour leader said 'all options should be on the table' in the event Theresa May's Brexitdeal is voted down next week.

He said that if the deal was defeated, the Government will have lost its majority in Parliament and its ability to govern.

Labour's line until now has been to call for a general election to break the deadlock so they could try to negotiate Brexit.

But Mr Corbyn said that should there be no general election, all options should be open - including a second referendum.

'In the past, a defeat of such seriousness as May now faces would have meant an automatic election. But if under the current rules we cannot get an election, all options must be on the table,' he said.