---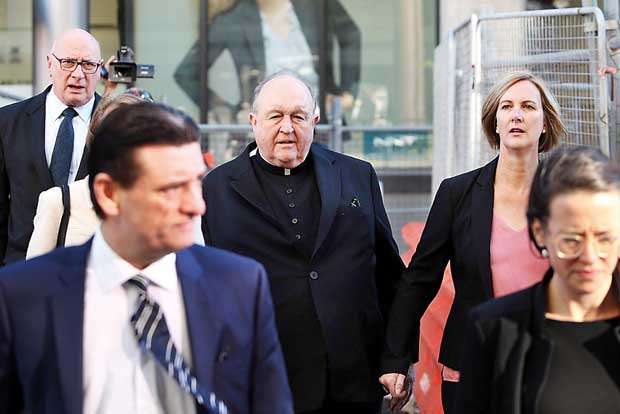 An Australian archbishop was Tuesday found guilty of covering up child sex abuse in the 1970s -- one of the highest-ranked church officials globally to be successfully prosecuted for such offences.

Adelaide Archbishop Philip Wilson was accused of concealing abuse by notorious paedophile priest Jim Fletcher in the New South Wales Hunter region by failing to report the allegations.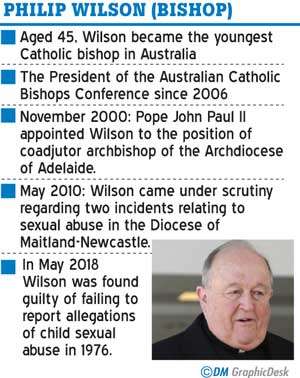 His legal team reportedly made four attempts to have the case thrown out, arguing Wilson's diagnosis of Alzheimer's should preclude him from trial -- although it did not prevent him retaining his position in the church.

Magistrate Robert Stone found him guilty at Newcastle Local Court of concealing a serious indictable offence of another person, with the archbishop facing a maximum of two years in jail. Sentencing will be at a later date.

There was no dispute during the hearing that Fletcher, who is now dead, sexually abused altar boy Peter Creigh, but that Wilson, then a junior priest, did nothing about it when he was told. Stone added that he did not accept Wilson could not remember a 1976 conversation in which Creigh described the abuse, saying he "had no motive or interest to deceive or make up the conversation".

The charges laid against Wilson, in 2015, stemmed from the work of Strike Force Lantle, which since 2010 had investigated claims of child abuse concealment by former and current clergy attached to the Maitland-Newcastle Diocese of the Catholic Church. Last week, 34 Chilean bishops announced their resignation over a child sex abuse scandal.
SYDNEY AFP, May 22 2018