---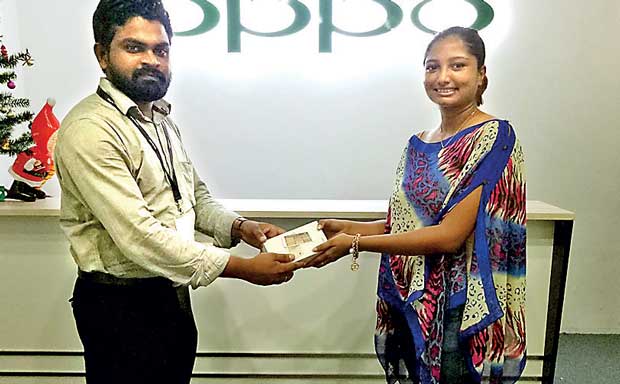 Ever-evolving smart phone brand OPPO, has seen its brand presence in Sri Lanka grow and increase while engaging more with its audiences throughout 2016.
This has been further strengthened with the addition of the all new smart and elegant grey colour variation to its flagship model OPPO F1s, which is now available in the market.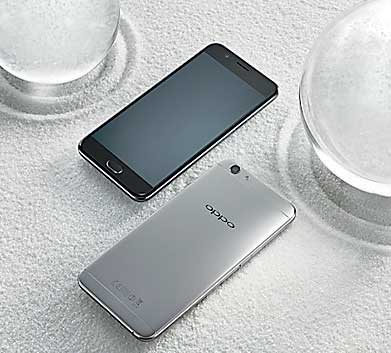 The F1s is a part of company's line-up of 'Selfie-Expert' camera phones. The highlight of OPPO F1s is its 16MP front camera, which comes with 3 GB RAM and 32 GB ROM. The rear camera is 13MP.
OPPO currently occupies a unique position in the industry - since its entry into the market, has consistently strived to provide superior products and an enjoyable user experience while also demonstrating unparalleled innovation.
OPPO has become increasingly popular across Asia and the rest of the world's major markets in recent times thanks to their trademark combination of high quality matched with surprising affordability. OPPO has been named the 4th highest seller of Smart phones in the world according to the International Data Corporation (IDC) in 2016. OPPO became from relatively unknown brand to the world's fourth largest in the second quarter in 2016, achieving the year-on-year sales increase of 136 percent. Along with the global market rise up in the second quarter, OPPO Sri Lanka also has seen a tremendous improvement in the local market share.
To provide an unparalleled service to customers, OPPO Sri Lanka already have number of exclusive showrooms and carry out a well-resourced after sales service centre. In the Western Province OPPO is present in Negombo, Moratuwa, Dehiwala, Dharga town and Kalutara. In the south, the camera phone is present in Galle, Ambalangoda and Matara whilst Ratnapura covers Sabaragamuwa. OPPO serves Central province through Kandy City Centre and Peradeniya. It serves the North Western province with a service centre in Kurunegala. With the first exclusive showroom in Anuradhapura to be opened soon OPPO will have strong presence in North Central province.
OPPO is also available at leading mobile phone retailers like Dialog, Abans and Sinhagiri outlets.
OPPO Sri Lanka has just launched the limited edition of F1s in grey colour which we are thinking will be awe-inspiring and exciting to our customers, Tom Zou, Chief Executive Officer of the company said.
"We always try to understand the need of our customers and cater to it .This is one of our great strengths. This is the main reason for people love OPPO. Though it's very hard for a consumer to get what they really want always, we at OPPOalways strive to meet their expectations & wishes in the most innovative and creative manner. With OPPO technology and manufacturing capacity - we are capable of meeting those needs."
The innovative OPPO Camera phone has entered in to Television media by a tie up with Derana Star City, one of the most popular celebrity reality shows in Sri Lanka. Bringing and creating a selfie moment with Derana Star City segment through where two competing groups are clicking selfies with OPPO Camera phone, OPPO are trying to engage with its core audiences.
The main objective of this segment is to promote Selfie trend and position OPPO as the selfie expert, Zou said.
"Also these selfie are carried by Derana official page and OPPO fan page. Along with this segment OPPO conducts a Selfie competition for Star City viewer's .They have to share a beautifully captured selfie on OPPO fan page with a creative caption and using #OPPO #SelfieExpert #Deranastarcity hash tags."
The best selfie out of all the entries will be entitled for a brand new OPPO F1 camera phone each month and the winner for the month of November was Rangika Hasini.
Founded in 2004, OPPO quickly proved itself in the market with its intense obsession to details. Each OPPO product encompasses a carefully selected array of attributes to specifically cater for users, combining impressive features with elegant designs. After entering the mobile phone market in 2008, OPPO quickly expanded into overseas markets a year later. OPPO Camera phones are currently available in over 20 markets, with the brand already registered in 140 countries as of late 2015.