---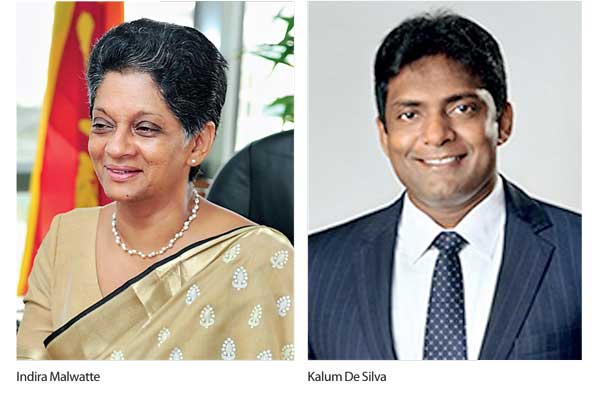 Twenty-five Sri Lankan technology companies are being given opportunities to pitch for business and for potential investment from a high-level Australian business delegation set to visit Sri Lanka from 10-12 August.

The event is organized jointly by the Sri Lanka and Australia Chamber of Commerce (SLACC), Sri Lanka Export Development Board (EDB), Sri Lanka Association for Software and Services Companies (SLASSCOM) and the Information and Communication Technology Agency of Sri
Lanka (ICTA).

Indira Malwatte, Chief Executive and Chairperson of EDB, commenting on the inaugural Australian IT/BPM business mission to Sri Lanka said, "The visit is an integral part of our ongoing efforts to promote Sri Lankan ICT/BPM products and services to key international source markets. The collaboration with the Sri Lanka and Australia Chamber of Commerce has enabled us to draw together an influential group of Australian business and financial leaders to visit Sri Lanka. This will assist our companies, most of which are new to the Australian marketplace, to display their expertise, develop potential business contacts and also to meet venture capitalists and other sources of finance for growth."

The mission program includes a briefing session for the visiting delegation on how to do business in the emerging and strategically important Sri Lankan ICT/BPM industry, a dedicated programme of one-to-one meetings between business representatives from Australia and Sri Lanka, networking events and an industry tour designed to showcase Sri Lankan ICT/BPM capabilities.

The President of the Chamber, Kalum De Silva commenting on the mission, said: "Encouraging business links between Australian and Sri Lankan companies is an integral part of the Chamber's strategic focus on bi-lateral economic development between our two countries. This mission builds on the Chamber's extant initiatives to promote business partnerships between Australia and Sri Lanka, and also support the drive by Sri Lankan agencies to attract further inward investment for Sri Lankan ICT/BPM sectors"

SLACC is the only integrated bi-lateral, member-based Chamber umbrella constituted under the Australian Chamber of Commerce and Industry to foster commercial trade and dialogue between Sri Lankan and Australian businesses; and are dedicated to providing practical and on-the ground support for businesspeople who are entering or exploring the two markets.

The Australian delegation includes eight companies representing several different industry sectors including Financial Services, Digital Media, Business Services, Insurance and
Tech Investment.