---
The world today is a fast-paced one. Between nine to five jobs and balancing all other aspects of our lives, we move through life in a constant rat race.
Often this fast-paced lifestyle leads to neglect of certain aspects of our lives. More often than not, it is our health and well-being that suffers the most. Crash diets, strenuous exercise routines and even prescribed medication have fallen short of helping many who still battle health and fitness issues worldwide.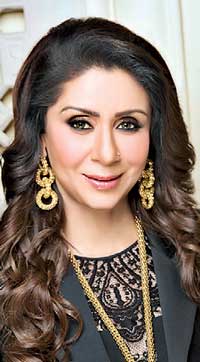 In order to give the modern consumer an easy alternative to taking care of themselves, Vandana Luthra founded VLCC in 1989. A self-proclaimed health and fitness enthusiast and an ardent promoter of self-transformation, Vandana's efforts have today become a global organisation revolutionizing the lives of millions. The organisation operates within the beauty and wellness services industry in India and also serves consumers in over 300 locations all over the world.
VLCC offers customers many services in three categories namely, personal care, wellness and vocational education. In Sri Lanka the two centres in Colombo 7 and Nugegoda focus mainly on wellness. The local centres in operation since 2011 offer services such as weight management and beauty management.
VLCC is not your regular salon or weight management clinic. It is run by a pool of qualified medical professionals who have also been trained to perform wellness consultations. The organisation also possesses a research and development arm that is constantly looking into advancements in methods of treating wellness and a wholesome life. Meanwhile, the products, appliances or treatments used in the programmes are tested extensively prior to being commissioned for use.
When it comes to the programmes carried out by VLCC, weight management and beauty services are done only after a complete analysis is done on each customer thereby ensuring that the correct treatment is provided every time. Those who wish to undergo treatment for weight loss purposes, a body composition test is first conducted and treatments are assigned accordingly. Those who wish to receive treatments for beauty management, a skin and hair analysis is carried out and dermatological treatments are offered after a consultation with a dermatologist.
VLCC is also unique in the types of innovative treatments they offer. For example, the wellness centres offer their weight management customers with an innovative assessment based on the individual's genetic makeup. These DNA-based weight loss programmes offer solutions that are customizable from one person to another depending on physiological and environmental factors.