---
To punish unfavourable Governments- Russian Ambassador
Russian Ambassador to Sri Lanka Yury B. Materi, in an interview with the Daily mirror, speaks about bilateral relations, Russia's role in international affairs and the recent controversy surrounding the asbestos. Excerpts:

Why Russia is against country-specific resolutions on human rights?
We are strongly condemning the use of human rights issues as an excuse for interfering in domestic affairs of countries as well as undermining the basic principles of International Law. We oppose the adoption of the politicized country-specific resolutions, especially taking into account the successful functioning of the Universal Periodic Review mechanism in the UN Human Rights Council.
The adoption of country-specific resolutions has only one goal to punish unfavourable governments. This is utterly counterproductive because the patronizing tone has never contributed to improvements in the human rights situation and labelling countries on the basis of political motives discredit the United Nations agencies.

What is your view on the emerging world order?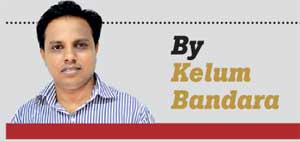 A. We are witnessing the emergence of a polycentric system of international relations and the development of a rejuvenated democratic and fair multi-polar world order. New centres of economic growth, financial power and political influence are emerging in the course of objective historical development. The international system should be adjusted to involve these new centres of power in an equal dialogue and to develop constructive and widely acceptable solutions. The process of the development of a polycentric world order takes a long time, and it will be painful for those who are losing their positions for the simple reason that the global economy develops in cycles.
International relations are becoming increasingly more complicated and complex. It is obvious that no one country or even several countries alone can effectively deal with terrorism, cybercrime, drug trafficking, climate change and other major modern threats and challenges. More and more countries seek to pursue a pragmatic foreign policy based on their own national interests. The countries want to be free to choose their socioeconomic development model and their destiny. This is why the polycentric architecture and the multipolar world order are not anyone's whim but objective reality, which the majority of experts in international affairs accept.
There is a trend whereby new emerging centres of power are assuming responsibility for ensuring security and stability in their regions and in the world arena as a whole. It is impossible to stop this process because by and large multi-polarity reflects the truly existing cultural and civilisational diversity of the modern world and, of course, the desire of nations to determine their destinies themselves.

The key world powers have taken an interest in Sri Lanka's strategic positioning. How does Russia view it?
As I said, of course, we never interfere in the decision making of any country. Only the Sri Lankan government can decide with whom they should cooperate. We never give any advice to Sri Lanka how to develop its foreign policy. Some countries were trying to teach your country how to pursue your foreign policy. It is not the policy of the Russian Federation to give advice on this matter. If it is to the benefit of your country, you are developing relations with some countries depending on the economic potential. That is our attitude.
In the development of bilateral relations between Sri Lanka and Russia, the visit of your President Maithripala Sirisena is the main thing. The decisions taken by the two Presidents are the guidelines for the development of our relations. They agreed upon different issues. We are just trying to implement what was decided by the Presidents in terms of trade, economic cooperation, and others including military-technical cooperation.
As a follow-up, there was the second meeting of the Inter-Governmental Commission on trade, economic, scientific and technical cooperation which was held in Colombo on 24-26 October 2017.
It is very important to increase the volume of trade. In our view, it does not correspond to the level of our relations. It should be much more. We should attract more Russian businessmen to Sri Lanka. We hope Sri Lankan businessmen will be interested in dealing with our companies. The main task set up by the Presidents is to increase trade.

What are the potential areas for expansion of trade?
I can speak only about the Russian side. If you speak about our exports, we can increase the export of machinery and equipment. For example, medical equipment, equipment for electric power stations, chemical products, and other value-added products can be taken. There is cooperation in the power sector-thermal power generation.
There was the visit of representatives from the Russian State Atomic Energy Corporation «Rosatom». We discussed the possibility for interaction with Sri Lanka for the peaceful use of atomic energy. There were a lot of proposals given to Sri Lankan side for considerations by the line ministries and agencies. We are ready to advance this cooperation. There was a proposal for credit facilities from Russia if there was a big project in this case. There is big cooperation in terms of tourism. A lot of Russians are coming here as tourists for recreation, to spend their vacation on the beautiful beaches of your country.
Russia-Sri Lanka trade volume does not correspond with the level of bilateral relations

Ambassador speaks about the current status of tea trading between two countries

Explains scientific aspect of Russian asbestos

Spells out Russian policy on country-specific UNHRC resolutions

Recently, there was a crisis in tea trade with Russia over a ban on such imports from Sri Lanka. How is tea trading now?
Actually, the tea issue was resolved within one week. All the parties were interested in solving this issue. There was a cooperative attitude from the Sri Lankan side. We solved this issue very quickly. Now tea trading takes place as usual. There is no problem. We hope this will continue. The Sri Lankan side agreed to look into all the quarantine issues.

Yet, there was the public perception here that Russia slapped such a ban because of Sri Lanka's move to ban the import of roofing asbestos from Russia. What is the reality?
It is absolutely a separate issue. Sri Lanka suspended the ban on the import of Chrysotile asbestos from Russia. Yet, it has not cancelled the ban. There is the possibility of introducing the ban from January 1, 2024. If the two issues were connected, we could not have lifted the ban on tea until the final decision was taken. But, still, the possibility of banning the import of Chrysotile asbestos remains. It is possible from January 1, 2024.
In this instance, we are only talking about Chrysotile asbestos, not other kinds of asbestos. It is proved by scientists of Sri Lanka and Russian researchers Chrysotile asbestos was not dangerous for human health. When you talk about other kinds of asbestos, it may be dangerous. Chrysotile asbestos is safe.
This asbestos is used in many countries such as the United States, India, China, Pakistan, Canada, Indonesia, Brazil, etc.

Your President Vladimir Putin was re-elected for the fourth time. What is the way forward now?
Our President won the elections. It is a landslide victory. His victory was approved by our Central election commission. He got 76.69 percent of votes. His nearest competition only got 11.77 percent. It showed that a vast majority of our people supported his internal and external policies. He received congratulations from many leaders. We also appreciate congratulations sent by President Maithripala Sirisena and Prime Minister Ranil Wickremesinghe.

What are your thoughts on the recent developments surrounding the Salisbury incident?
The actions of the British authorities raise many questions. No information has been provided about the activities of Britain's secret research facility in Porton Down near Salisbury, where chemical research was conducted. No information has been provided about Operation Toxic Dagger, an annual chemical warfare exercise conducted at the Porton Down facility together with the UK military, which was completed shortly before the Skripals' poisoning.
Meanwhile, London has initiated a worldwide campaign to spread the presumption of Russia's guilt. We see a deliberate and purposeful escalation of confrontation and a demonstration of military force on Russia's border. It is an obvious effort to undermine the political and diplomatic interaction to achieve an objective and comprehensive investigation of the Salisbury incident.
The analysis of all these circumstances shows that the UK authorities are not interested in identifying the real causes and the real perpetrators of the crime in Salisbury, which suggests a possible involvement of the UK intelligence services.