---
By Kelum Bandara
In another step towards the declaration of a snap presidential election, the ruling United People's Freedom Alliance (UPFA) has summoned its members of provincial councils and the local authorities for a discussion tomorrow, Dailymirror learns.
Economic Development Minister Basil Rajapaksa is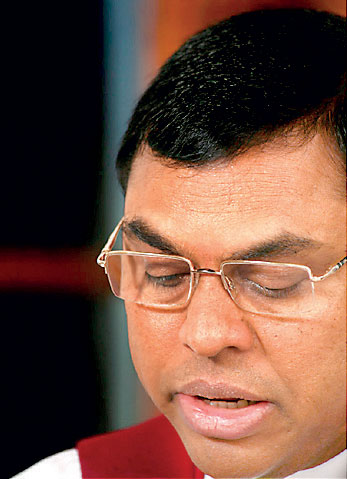 reported to have announced this at a meeting he had with staff members of the ministers and MPs on Monday.
He had held a few meetings with different stakeholders assigned for election propaganda and related work. At one of the meetings, Mr. Rajapaksa had instructed the coordinating secretaries assigned to each electorate to set up election coordinating committees.
He had also outlined the need to have a mechanism to counter the opposition through the electronic media in the run-up to the election. He had asked the private staff members of various Ministers and MPs to counter the propaganda against the UPFA in websites and social media networks such as Facebook and Twitter.
Mr. Rajapaksa had been careful not to mention the term presidential election but instead, he had spoken of 'a national election'.