---
All past leaders who became heads of state of this country had held prominent positions in their respective parties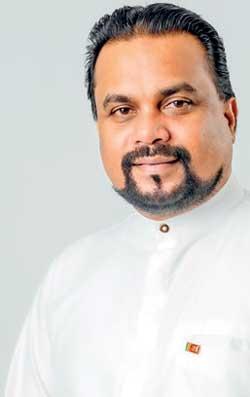 By Kelum Bandara
Industry Minister Wimal Weerawansa who is in the centre of controversy over certain remarks he made on the SLPP, said yesterday that President Gotabaya Rajapaksa should be politically empowered.
Addressing a function in Kurunegala, he said the President was the only such leader who was not holding a key position in a political party. He said all the past leaders who became the heads of state of this country had held prominent positions in their respective parties.

He said the President would be able to deliver even more diligently if he became politically empowered.
"We are saying these things out of our affection for the President," he said.

Asserting that he would not shy away from political storms, he said such upheavals in his political life paved the way for him to find new political landscapes. He cited his defection from the JVP in 2008 as one such political storm.