---
We will stand by district returning officer's decision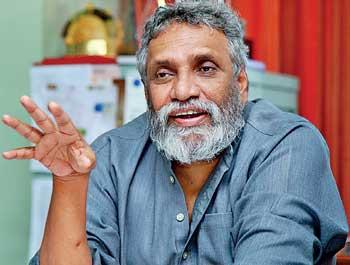 By Kelum Bandara
Amid the legal wrangling over the filling of the parliamentary seat that fell vacant after the death of Kurunegala District MP Salinda Dissanayake, Election Commission (EC) Chairman Mahinda Deshapriya said yesterday it was the district returning officer, who had the authority to decide.
He said his office would stand by whatever decision that was taken by the district returning officer with regard to filling the vacancy.

United People's Freedom Alliance (UPFA) MP Salinda Dissanayake died on August 5, 2019 and according to the election law, the person, who is next in line of the list of preferential votes should be appointed. It was Shantha Bandara who is next in line in the UPFA's Kurunegala district list.

However, he had been nominated to Parliament on the national list and after MP Dissanayake's death, Mr. Bandara resigned from his parliamentary seat in the hope of re-entering Parliament through the district list.
This triggered a serious crisis on the basis that the person next in line at the time when the vacancy occurred should be appointed. Proponents of this argument said that Mr. Bandara was an MP at the time Mr. Dissanayake died on August 5 and as such it is D. B. Herath, who is the next in line and should be appointed.

The Election Commission consulted the Attorney General seeking his advise which he did. When asked about it, Mr. Deshapriya declined to divulge any details about the AG's opinion saying there was no need to do so and it was only the district Returning Officer (RO) who could decide and he had time till September 15 to do so.

"We were informed by the parliamentary authorities on August 7 that a vacancy had arisen. We informed the returning officer on August 13. He has to decide within one month from that date. The EC will stand by his decision whatever it may be," he said.

Meanwhile, Daily Mirror learns that Mr. Bandara handed over his letter of resignation to the parliamentary authorities on August 7, informing that he had vacated his seat with effect from
August 5.
UPFA MP Salinda Dissanayake died on August 5, 2019
Mr. Deshapriya declined to divulge any details about the AG's opinion
The EC will stand by the RO's decision whatever it may be