---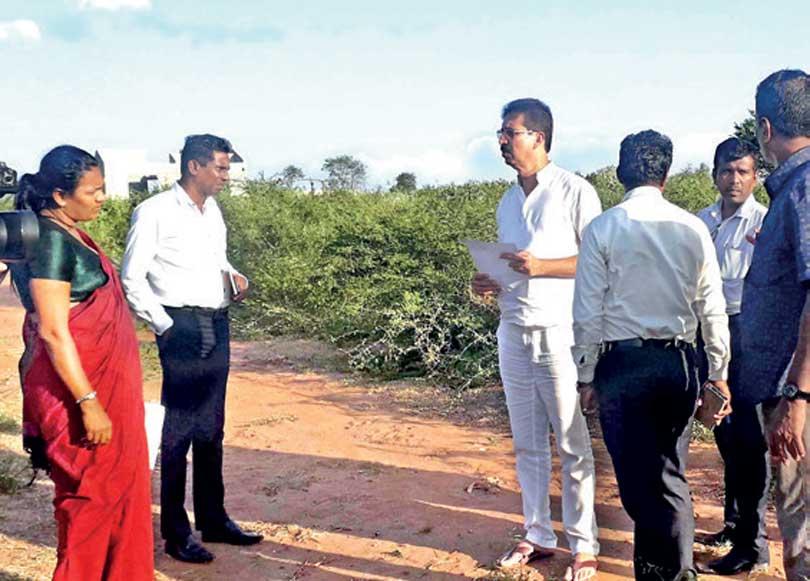 According to the authorities, beneficiaries of the two housing schemes would receive land in other areas
By Dileep Jayasekara
Construction work on the two Udagama housing schemes in the Lunugamvehera elephant management forest reserve funded by the Indian government were suspended by the National Housing Authority on Thursday.
The Chairman and National Housing Authority officials had taken this decision after inspecting the substandard housing projects in the Hambantota district. The construction work in Tennyson Edirisuriya Gama and Gunapala Thissakuttiarachchi Gama housing projects comprising 48 houses were suspended by the NHA.

Mr. Perera said the funds donated by the Indian government have been misused in the construction of the housing scheme in a forest reserve exposing the people to wild elephant threats.
The beneficiaries of the two housing schemes would receive land in other areas