---
We have seen that quarantine packages have been offered for US $690 and Rs.52, 500
Only divine intervention could help Sri Lanka if the authorities act the way they do now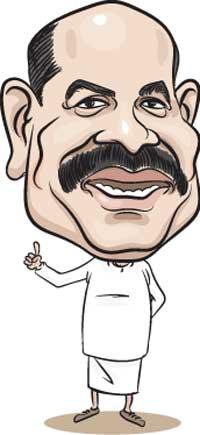 By Yohan Perera
United National Party (UNP) yesterday questioned the quarantine packages offered by Sri Lanka to foreigners saying this move will make the country more vulnerable for a catastrophic situation with regard to the pandemic.
UNP General Secretary Palitha Range Bandara told a press conference yesterday that only divine intervention could help Sri Lanka if the authorities act the way they do now.

"We have seen that quarantine packages have been offered for US $690 and Rs.52, 500 for Indians and others placing Sri Lanka at risk and bungalows, guest houses in Kandy, Gampaha, Tangalle, Ahangama, Nuwara Eliya and Dadalla will be provided for them to stay. This is a great risk. We wonder as to why the authorities are acting in this manner," Mr. Range Bandara said.

Also, he said Indians have begun to come to Sri Lanka through boats. "There was a report that three have come by boat and are living in Puttalam," he said.

"Government will have to accept the responsibility for the present situation as it had neglected the warnings given by the health authorities that the UK variant of COVID-19 had entered Sri Lanka during early April," he further said.
Government will have to accept the responsibility for the present situation