---
Minister says still studying risk factors
Cannot risk people living in the country by letting the airports open for others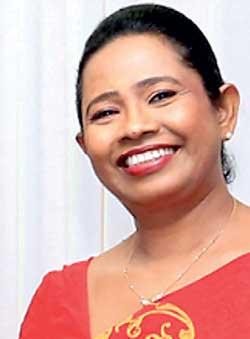 By Sheain Fernandopulle
The Government is still studying the possibility of reopening Sri Lankan airports, Health Minister Pavithra Wanniarachchi said.
Speaking to the media after an event yesterday, she said the matter was deeply discussed in the Cabinet and added it was proposed that more time should be given to study the entire Covid-19 scenario and risk factors. "Ensuring the safety of people living in Sri Lanka is my priority. I can't risk people living in the country by letting the airports open for others," she said.
The Minister pointed out that nearly 26,000 Sri Lankans had been repatriated so far while some 58,000 were yet to be repatriated.

"We have been maintaining a proper plan when repatriation is done. A lot of pressure is exerted by foreign countries through the embassies to take the Sri Lankans home. However, we can't risk Sri Lankans living here by repatriating everyone at the same time," she stressed.
More time needed to study the entire Covid-19 scenario and risk factors