---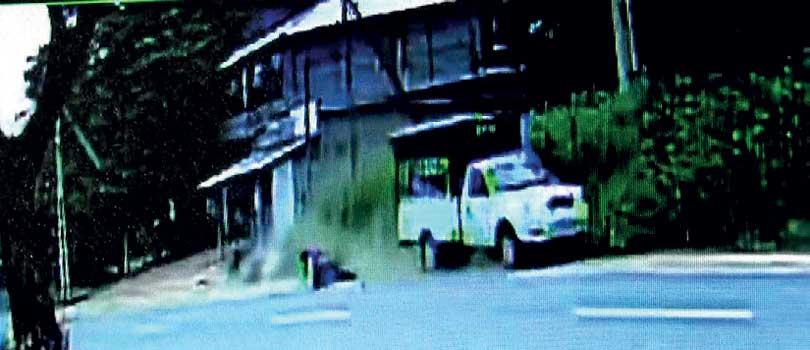 Pic by Nimal Jayarathne
By Darshana Sanjeewa Balasuriya
A 16-year-old student was killed and ten others were injured when a double cab ran over them at Aralaganwila yesterday.
Police said the vehicle travelling from Dehiattakandiya to Aralaganwila had crashed into a group of students returning from a private class at Bogas Junction in Aralaganwila at around 3.00p.m. yesterday.

The injured were admitted to the Polonnaruwa and Aralaganwila Hospitals. They were aged between 14 and 16 years.

The 16-year-old, a resident of Ranmalthenna, died on admission to the Aralaganwila hospital. The driver of the double cab was taken into custody. A hospital source said that four of the students were in a critical condition.
The vehicle travelling from Dehiattakandiya to Aralaganwila had crashed into a group of students returning from a private class