---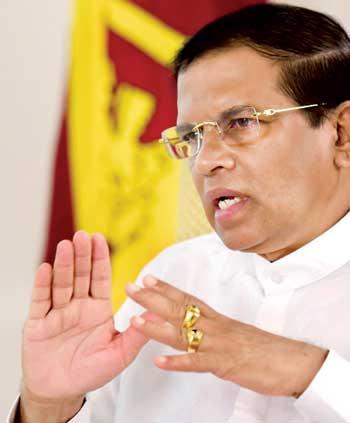 By Kelum Bandara
President Maithripala Sirisena issued a proclamation declaring the state of emergency for another month starting from yesterday.
proclamation should be approved by Parliament within 14 days
He first enforced the state of emergency after the serial bombings on April 21 by a group of terrorists linked to the IS. More than 250 persons were killed in the bombings that targeted three churches and three deluxe hotels in downtown Colombo.

According to the gazette notification published yesterday, the President, by virtue of power vested in him, enforced regulations under the Public Security Ordinance to extend the state of emergency.

Once the proclamation is made, it has to be approved by Parliament within 14 days.