---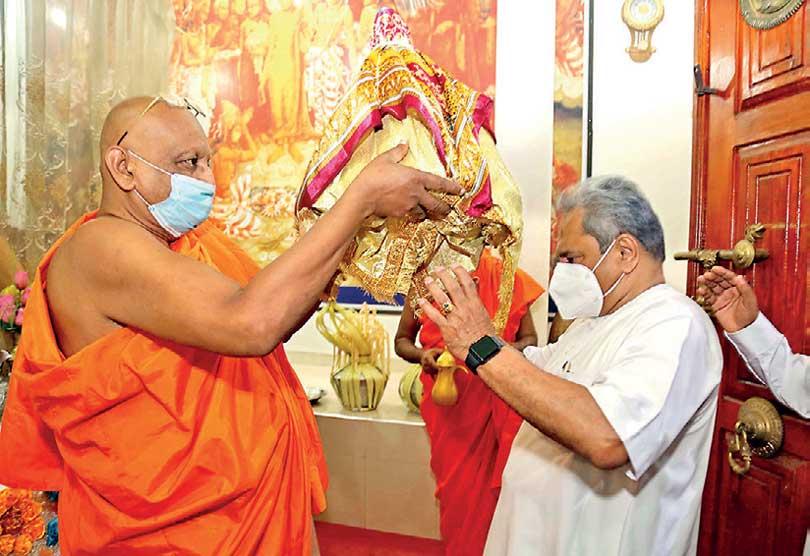 Motorcades proceeded through four routes but did not halt on the way to receive charity or Poojas as in the past
By Ajithlal Shantha Udaya
Sri Pada pilgrim season 2020/2021 commenced in the early hours of last morning with the dawn of Unduwap Fullmoon Poya.

Chief Incumbent of the Sri Padastana and Chancellor of the Uva Wellassa University Ven. Bengamuwe Dhammadinna Thera said the caskets of sacred relics, the statues of Sumana Saman Deviyo and the regalia were taken in four processions from Galpottawala Sri Pada Rajamaha Vihara in Pelmadulla to Sri Padastana after performing traditional rituals in keeping with the health guidelines.
Governor Sabaragamuwa Province Tikiri Kobbekaduwa, Ratnapura District Secretary Malani Lokupothagama and other senior officials including Divisional Secretaries, police officials and the health sector officials were present at the ceremony. The processions broke journey at the Maha Saman Devala in Ratnapura and proceeded after performing rituals.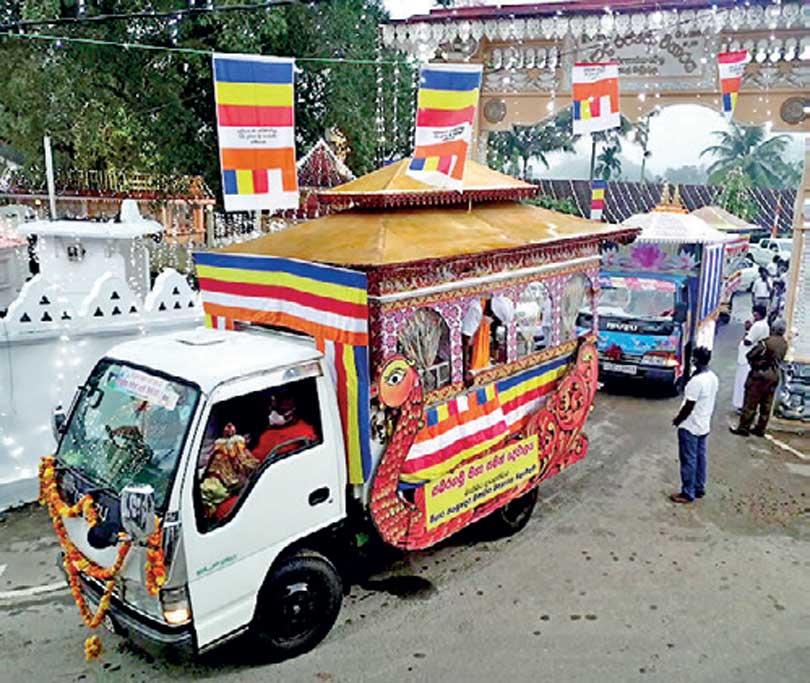 The motorcades proceeded through four routes but did not halt on the way to receive charity or Poojas as in the past. However large crowds had lined up the streets to pay homage to the sacred relics and the God Sumana Saman. Only the permit holders were allowed to enter the sacred area and Sri Padasthana and their permits were checked by the police and the security personnel.

Ven. Dhammadinna Thera said all activities connected with the pilgrim season would be subject the instructions of the health sector. The Sri Pada Season would last till Vesak Full Moon Poya in 2021.