---
Says will cost Govt. Rs.115 billion annually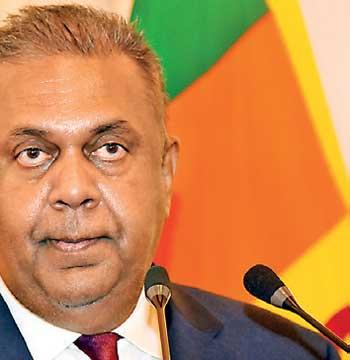 By Kelum Bandara
The Cabinet is reported to have yesterday ruled out the possibility of rectifying the salary anomalies in different categories of the public sector at this juncture because to do so will cost the Government a massive Rs.115 billion annually.
The State-sector services have been crippled in the wake of trade union action by different categories of employees.

The Cabinet discussed the salary issue yesterday and according to informed sources, Finance Minister Mangala Samaraweera briefed the minister about this matter.

He is reported to have said that the rectification of salary anomalies according to a common formula for the benefit of 1.4 million public servants would cost Rs.115 billion annually and as such ruled out the possibility of doing so at this point. The minister said instead the salary revision recommendations made in the Ranukge committee report would be implemented in January next year.