---
Suggests security apparatus for CID-intel agency collaboration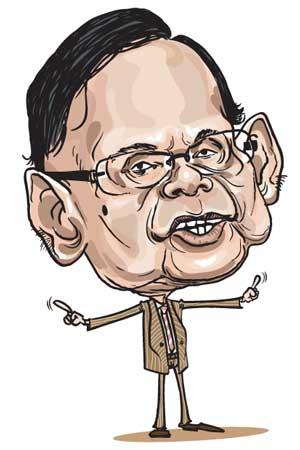 By Kelum Bandara
The Sri Lanka Podujana Peramuna (SLPP) said yesterday the government should stop politically influencing security authorities in dealing with suspects of National Tawheed Jamaat (NTJ) who were arrested in connection with the serial bombings on Easter Sunday.
In his weekly address to the media, SLPP Chairman Prof. G.L. Peiris said 65 suspects had been arrested but not charged under the Prevention of Terrorism Act (PTA). "These suspects were charged under other laws instead of PTA so that they could be released on bail and later leave the country," he said.
65 prisoners not tried under PTA

Meanwhile, the SLPP called for the allaying of fear from the minds of people. Otherwise, the party said, even foreign countries would not amend their travel advisories.

For that purpose, Prof. Peiris suggested a security apparatus be established for the coordination of law enforcement authorities with intelligence agencies. He stressed the need for such collaboration between the Criminal Investigation Department (CID) and the intelligence authorities. "After establishing the said mechanism, the government should appoint a spokesperson as the point of contact for those concerned. The government should reveal what action had been taken regarding the 880 foreign Islamic clerics teaching in Madrasas," he said.
After establishing the said mechanism, the government should appoint a spokesperson as the point of contact for those concerned. The government should reveal what action had been taken regarding the 880 foreign Islamic clerics teaching in Madrasas