---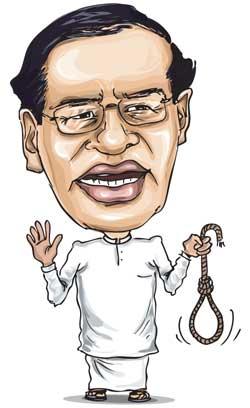 By Kelum Bandara
At yesterday's Cabinet meeting, President Maithripala Sirisena said he was still determined to implement the death penalty but said final decision would however, depend on the Supreme Court ruling on the FR applications filed against his move.
The Cabinet took this matter up for discussion yesterday after Finance Minister Mangala Samaraweera made a statement on the economic implications of implementing the death penalty. He said the country would lose the EU's GSP+ trade facility with the entire Cabinet being called to account in case the death penalty was carried out.

However, the President said it was being implemented at his sole discretion and that the Cabinet had nothing to do with it.

"I have taken this decision under the powers vested with me as President. Anyway, there is a court case filed against my move. The next step will depend on the court ruling," he said.
Meanwhile, the European Union has expressed concerns about Sri Lanka's move to resume the death penalty. There has been a moratorium on the death penalty since 1976.