---
Says did so as there was confusion by signing it
I saw Duminda Silva's petition as an opportunity to turn the country's focus towards the 100 Tamil Political prisoners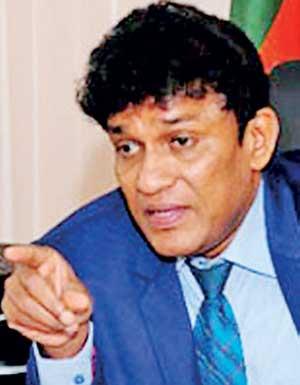 By Yohan Perera
Tamil Progressive Alliance (TPA) Leader Mano Ganesan yesterday said he withdrew his signature from the petition seeking a presidential pardon for former MP Duminda Silva.
Mr. Ganesan told a news conference he decided to withdraw his signature because of the confusion caused by him in signing the petition.

"I saw Duminda Silva's petition as an opportunity to turn the country's focus towards the 100 Tamil Political prisoners who are held in prison for the last few decades. After signing the petition I contacted two MPs of two political parties to prepare a petition in relation to it but did not receive a positive response. I respect my colleagues' right to their opinion.
I have never shifted sides and am not an MP who could be bought over by another party or politicians