---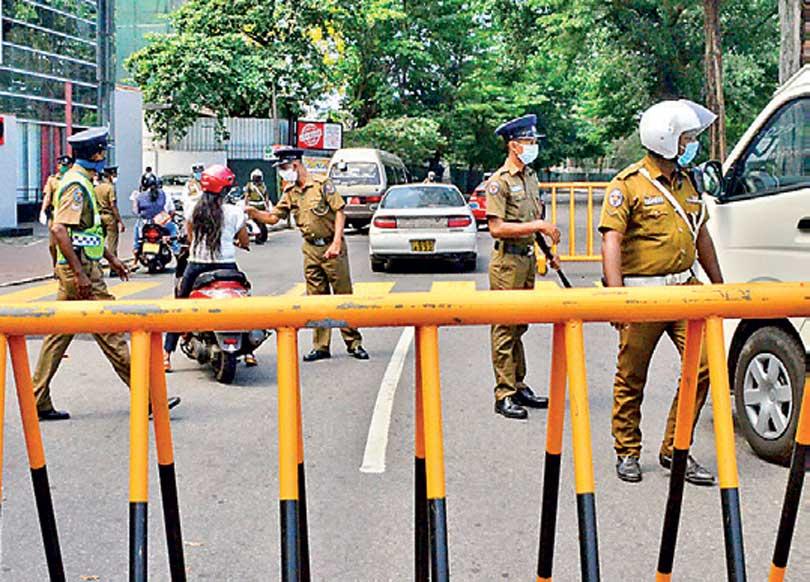 Altogether, more than 40,000 individuals have been nabbed with 10,000 plus vehicles for violating curfew regulations since March 20
By Sandun A. Jayasekera
DIG Ajith Rohana said the newly-introduced NIC based numerical system would strictly apply when police curfew was lifted today from 05:00 a.m. to 08:00 p.m. in 21 districts except Puttalam and the Western Province.
In order to facilitate armed forces personnel who were on leave to report back to their respective camps, an islandwide curfew was imposed yesterday. Curfew in all districts except Colombo, Kalutara, Gampaha and Puttalam will be lifted at 5:00 a.m. today and reimposed at 08:00 p.m. on the same day.
The government earlier planned to lift the curfew in the high-risk zones of Colombo, Gampaha, Kalutara and Puttalam for 15 hours today, but later changed its decision owing to the steep rise in COVID-19 cases and extended the curfew until 05:00 am on May 4.

During the 24 hours that ended at 06:00 am yesterday, the police had arrested 1,325 curfew violators. Altogether, more than 40,000 individuals have been nabbed with 10,000 plus vehicles for violating curfew regulations since March 20.

Under the newly-introduced NIC system, those who have No.1 or No.2 as the last two digits of their NICs are permitted to leave their homes on Monday. Those with No.3 or No.4 as the last digits can leave home on Tuesday. Those with No.5 or No.6 as the last digit can leave home on Wednesday. People with No.7 or No.8 as the last two digits in the NIC can leave home on Thursday and others with No.9 or No.0 as the last two digits of the NIC on Friday.

State organisations including departments, corporations and boards as well as factories, construction enterprises, offices, vegetable and fish stalls and retail outlets belonging to the private sector are permitted to function after the curfew is relaxed at 05.00 am today, the government has announced.

"In order to resume work at both public and private sector entities in Colombo, Gampaha, Kalutara and Puttalam Districts from May 4, even when curfew is in force, relevant regulations will be relaxed," the Presidential Media Division (PMD) said.
Private sector entities should open for work at 10:00 am daily from today. Heads of both State and private sector organisations should plan out their operations to be carried out from May 4.

Only 1/3rd of the total workforce of each State organisation such as departments, corporations and boards are required to report to work. The head of each organisation should ensure that only the minimum required number of employees is called for work irrespective of the essentiality of the service it provides.

All employees of State sector entities who are not required to report for work in office should work from their homes. The responsibility to decide who should come to office and who should work from home lies with the head of each organisation.

Buses belonging to SLTB and railway carriages can only transport employees who are reporting to work for essential services.