---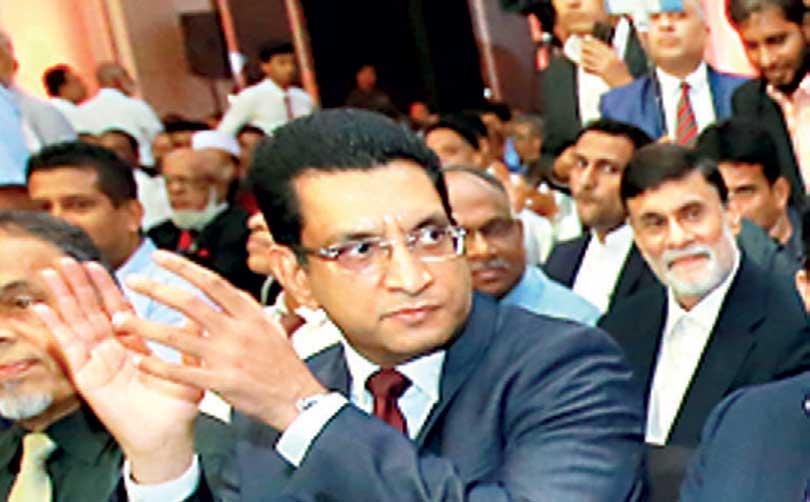 We don't want anything above or below the law
Can't work with race, ethnic based parties, have to work with national parties
By Lahiru Pothmulla
'The Rajapaksas are the most closest to the Muslims among the present lot of political leaders in the country and Muslims are equally with Gotabaya Rajapaksa today, Ali Sabry PC said.
Speaking at the event 'The Turning Point' organised by the National Muslim Collective in Colombo on Thursday, he said the UNP or the West would never look after Muslims and that the
Sri Lankan Muslims expected stability, national security, communal harmony, progress and prosperity in the country.

"We are proud Sri Lankans and that's why we call this organisation the National Muslim Collective. First, we are Sri Lankans. We don't want giveaways or to be in someone's pay roll. We want to ensure the security in the country and reject extremism be it Sinhalese, Muslim or Tamil. We don't want anything above or below the law. We want equality," Mr. Sabry said.
He said they could not work with race or ethnic-based parties and that they had to work with national parties and the majority. "That's why 35% of Muslims are now supporting Gotabaya. Our target is to make it about 50%," he said.

He said Gotabaya is a meritocrat who rewards ability. "He will be the Lee Kuan Yew of Sri Lanka," he said.

SLPP presidential candidate Gotabaya Rajapaksa, SLPP and Opposition Leader Mahinda Rajapaksa, SLPP Chairman G.L. Peiris, Governor A.J.M. Muzammil, MPs Faizer Mustapha and Mahinda Amaraweera and former diplomat Razik Zarook were also present at the event.