---
Tour guide threatened with death by lodge manager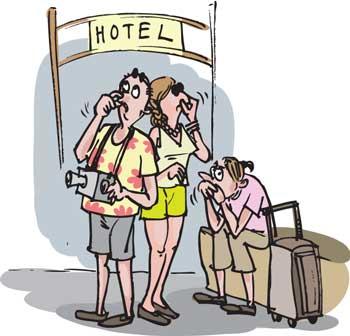 By Kanchana Kumara Ariyadasa
Three foreign tourists including one doctor and two lawyers have lodged a police complaint last Tuesday against the lodge they occupied in Dambulla on the charge of failing to maintain hygienic conditions.
The complainants said they paid Rs.60,000 for accommodation to the lodge which was grubby with nauseating stench. When they had requested the management to refund the payment after charging for the only night they spent at the venue, the staffers had refused thus aggravating the situation.

The complainants said lodge manager P. Siddu had refused to refund the money even after a police officer probing the incident negotiated the case on the instructions of Dambulla Police HQI IP S.P. Edirisinghe. Moreover, they said their tour guide Chandraboss Wijedaran was threatened with death by the lodge manager when he got through to him regarding the matter. However, they sought accommodation at another hotel in the area.

Meanwhile, Inspector Edirisinghe said the matter would be reported to the Dambulla Magistrate's Court as the lodge manager disagreed to settle the dispute amicably by refunding part of the payment to the tourists.

The lodge manager said they would look into the possibility of refunding a partial payment after a couple of weeks.