---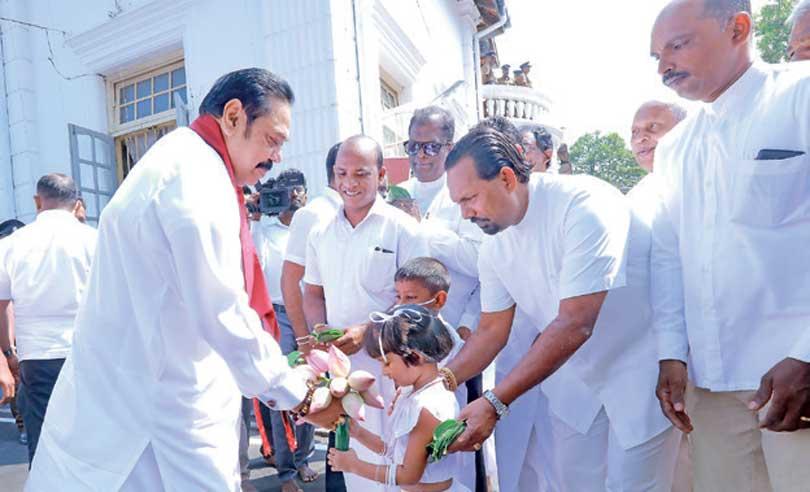 By Lahiru Pothmulla
The government is taking all measures needed to end the drug menace in the country, Prime Minister Mahinda Rajapaksa said yesterday.
Speaking at an event held at the Buddhist Centre in Moratuwa to unveil the pinnacle of the stupa, he said the Buddhist community has a responsibility to look at the happenings in the country with compassion.

"This is a time when moral values are being deteriorated. The drug menace is continuing to ruin our country. Our children have become addicted to various kinds of drugs. Even today, a haul of heroin was seized in Horana. We need to take strict action against this and we have informed the police to act on these incidents," Mr. Rajapaksa said.
He said the parents need to be more vigilant of the children as they grow up, to look into what they are doing and going through. "Otherwise, we will decay as a nation and a society. The government will take all the action needed to be taken to end this drug menace," he said.