---
Party Leaders decide to get more ideas from the allies

Some UNP members have also wanted amendments to the Constitution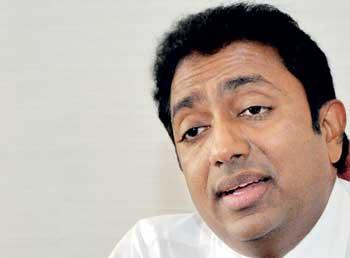 By Yohan Perera
Leaders of the political parties who are gearing towards forming an alliance together with the UNP have decided to postpone the signing of the agreement for the same indefinitely, a spokesman for the alliance said yesterday.
The agreement to set up the alliance was earlier secluded to be signed yesterday.

According to UNP General Secretary Akila Viraj Kariyawasam the leaders of the political parties who met at Temple Trees have decided to get more ideas from the allies and then will set a date for the signing. It was reported earlier that some UNP members have also wanted amendments to the Constitution of the alliance.
The leaders of the political parties have decided to get more ideas from the allies and then will set a date for the signing